An industry leader achieved success shortly after deploying its LSS program
--
Headquartered in St. Petersburg, Fla., Jabil provides electronics design, manufacturing and aftermarket product management services to some of the world's largest global electronics and technology companies.
The company serves a wide variety of industries, including mobile, healthcare, aerospace and defense, energy, technology, and automotive.
In only their first two years, Jabil launched a Lean Six Sigma program that spanned the company's 60 plants in 29 countries, and they trained hundreds of resources at a project execution level.
The company's goal: To create a workforce of problem solvers.
Part of Jabil's success lies in the focus on Lean, with Six Sigma playing a supporting role.
With widespread communication and support of the Lean Six Sigma program at Jabil, it is no wonder that the effort has gained traction so quickly.
[caption id="attachment_17003" align="alignleft" width="1250"]
Sample image from Jabil case study[/caption]
---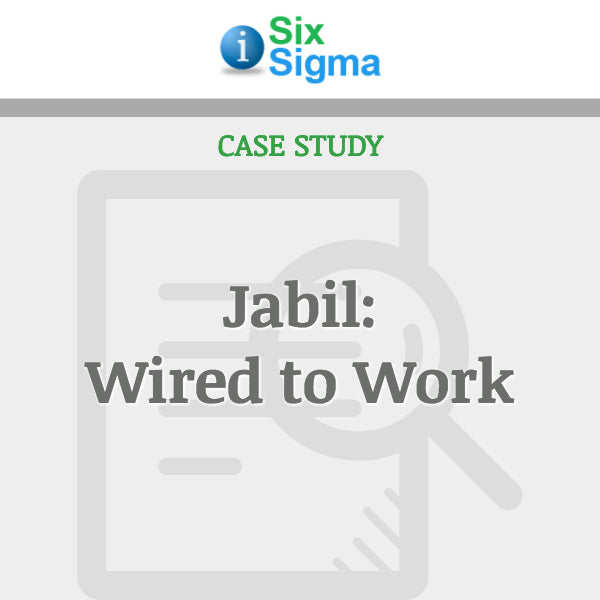 Store Categories
Our Promise To You