Value Stream Map is a one-page picture of a process, from the time an order/request is placed until it is received
--
Value Stream Mapping occurs during the Measure Phase of Process Mapping. These training slides explain how to develop a Value Stream Map, and make the process easy to follow and implement.
You can use these slides as a refresher for you, or in a training/classroom environment. The Value Stream Mapping (VSM) Training Slides are written in an easy-to-read manner with graphics that aid the student's comprehension. In addition, the material discusses many details that are not found in most Lean and Six Sigma training materials.
Why is Value Stream Mapping important? Because it helps:



Display the current process in a visual manner for everyone to understand


Identify sources of waste in your value stream


Conceptualize what the value stream should look like


Identify project opportunities


The Value Stream Mapping (VSM) Training Slides will help you learn the following:



What is a value stream?


How to develop a value stream map


Metrics to incorporate in a VSM


How to identify opportunities for improvement on the value stream map


How to draw a "current state" VSM using key symbols


The different types of symbols used in value stream mapping.


Value Stream Mapping (VSM) Training Slides are designed for business professionals who are interested in applying process improvement techniques in their workplace. Some of these professionals may include Quality Managers, Continuous Improvement Managers, Process engineers, etc.
Guidelines of a Good VSM



Eliminate the non value-added work


Produce according to the takt time


Develop continuous flow wherever it is possible


Use a pull system where continuous flow is not possible


[caption id="attachment_17411" align="alignnone" width="1250"]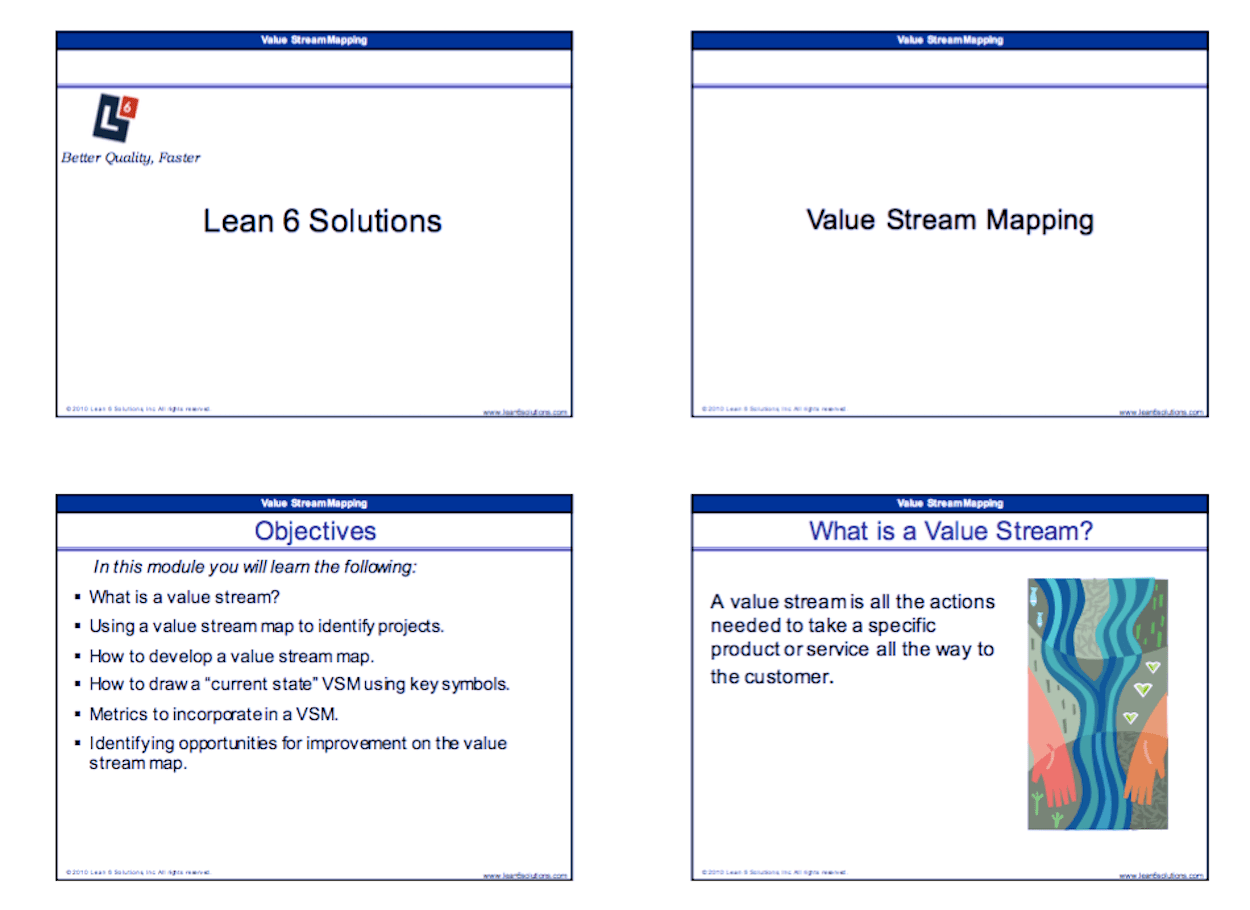 Sample image for training slides[/caption]
---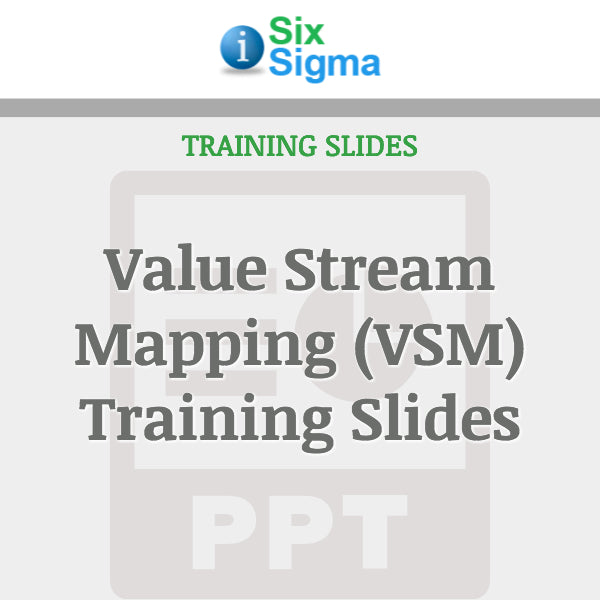 Store Categories
Our Promise To You