49% of respondents overall said soft skills are more important for success; 48 percent said they are "equally important."
--
Technical skills, such as statistical knowledge and tool savvy, are undeniably important for effectiveness in Six Sigma. But what about "soft" skills - communication, the ability to motivate others, relationship building and so on; how critical are they? Although some might say those skills have little to do with Six Sigma, survey results suggest otherwise.
This research report determined which characteristics and skills were cited by respondents as the most essential for success as a Black Belt. It explores which soft skills are the most important, which are the most frequently used, whether companies provide soft skills development to their Six Sigma team members, and how the prevalence of soft skills affects Six Sigma success.
Findings explored in this report include:
Finding 1: By a wide margin, the ability to communicate is considered the most important
skill a Black Belt can have.
Finding 2: Soft skills are not regarded as being as important for Green Belts as they
are for other Six Sigma roles.
Finding 3: Soft skills are regarded as equally or more important than technical skills
for success in Six Sigma and also more difficult to learn.
Finding 4: Most companies provide some soft skills training. Six Sigma programs at
the companies that do have training are more likely to be rated successful.
[caption id="attachment_17255" align="alignnone" width="1250"]
Sample image for research[/caption]
---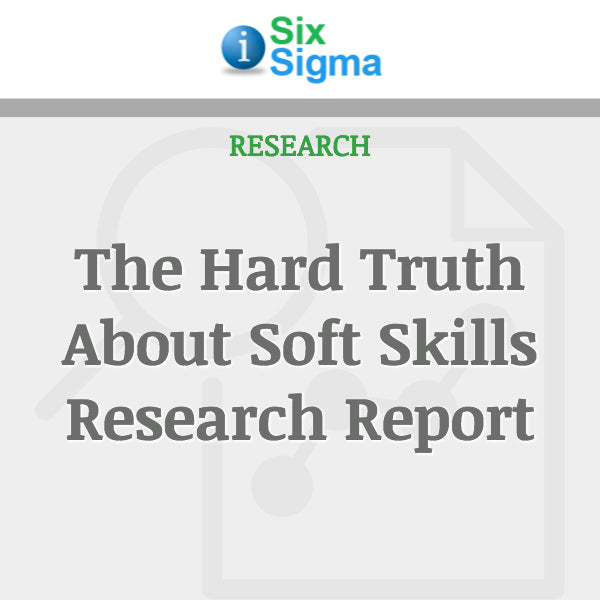 Store Categories
Our Promise To You