53% of respondents from small companies who said innovation at theirorganization is independent of Six Sigma
--
More large companies use Six Sigma than do small companies – yet Six Sigma is alive and well in many "small" companies. In the context of this research, small companies are defined as those with less than $50 million in annual revenue; large companies are those with revenues of $1 billion or more.
Certainly, organizations with fewer employees and less revenue will approach the application of the methodology differently than a multi-billion dollar corporation. But how do these ends of the spectrum differ?
This research article analyzes data from previous iSixSigma surveys this year with a new focus on small companies. For each topic, the data has been further stratified by company size to get a look at how size affects aspects of a Six Sigma deployment.
Find out what Six Sigma looks like at small companies - and how their approach differs from deployments at billion dollar-plus organizations. Key findings:



A Black Belt in a small company (those with less than $50 million in annual revenue) typically completes a project in 1 month less than their counterpart at a large company.


Black Belts at small companies more often work independently (42 percent) than those at large companies (16 percent).


Innovation and Six Sigma are more likely to be independent of each other at small companies


[caption id="attachment_17294" align="alignnone" width="1250"]
Sample image for research[/caption]
---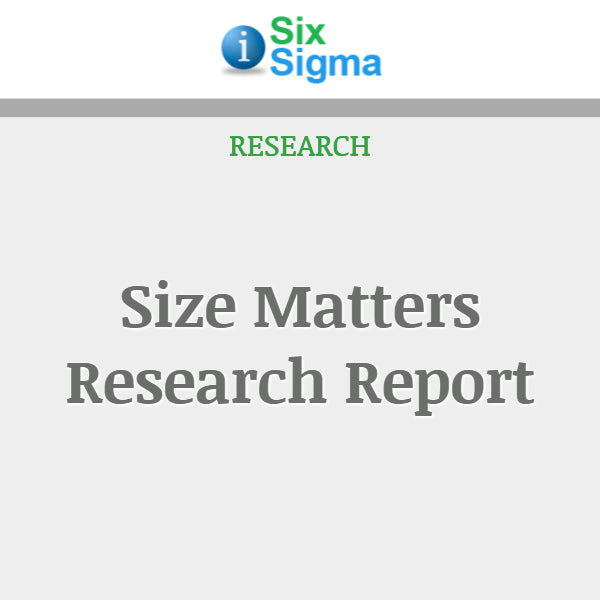 Store Categories
Our Promise To You