Small companies rated their bottom-up deployment 75% while large companies rated their bottom-up deployment 25%
--
Even in today's challenging economy, small companies continue to maintain their focus on Six Sigma and allocate resources to ensure that their deployments reach their goals. While the goals for their programs may differ slightly from those put forth by larger companies, the efforts that small businesses are making – particularly to integrate Six Sigma with innovation – appear to be paying off.
When deploying Six Sigma, businesses of all sizes experience many of the same challenges. When asked to select the three most significant challenges in their company's Six Sigma deployment, respondents – regardless of company size – agreed on two of the top-three challenges: "promoting a process mindset" and "gaining management support".
This report also makes comparisons to historical data from a previous article, "Size Matters: How Small Companies Use Six Sigma," which studies similar themes and was published in the November/December 2007 issue of iSixSigma Magazine.
[caption id="attachment_17363" align="alignnone" width="1250"]
Sample image for research[/caption]
---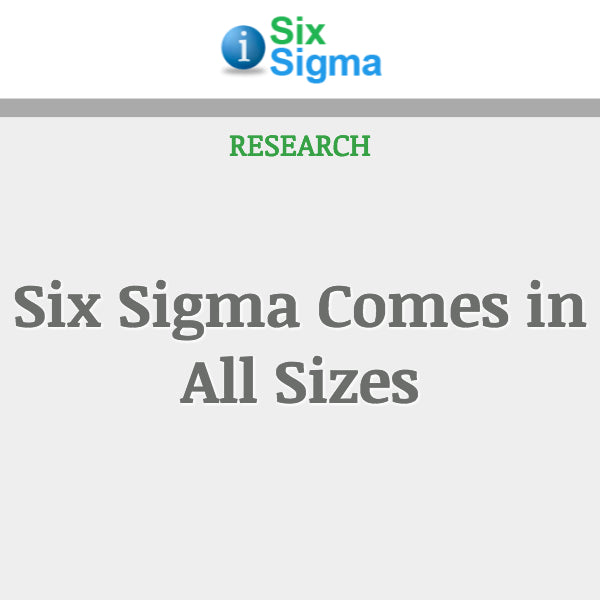 Store Categories
Our Promise To You