The mission of Six Sigma is to provide the methods and tools to identify causes of defects and to support improvement and control of the processes so you can meet your customers' CTQs
--
This training course is a great way to educate your staff about Six Sigma, and why it is important for your organization. The material presents powerful, professional content that is easy to understand.
This course has been designed to describe what Six Sigma can do for your organization and describe why such a program is important.
These methodologies are intended to assist your staff in achieving the strategic and operational objectives. By taking this course participants will have a well rounded view of the approach your company is taking to implement these methodologies and improve your business.
Two basic methods are used to do this:
DMAIC (Define, Measure, Analyze, Improve, Control) for processes that just need to be improved.
DMADV (Define, Measure, Analyze, Design, Verify) where processes don't exist or need to be completely re-engineered. This is also called DFSS (Design For Six Sigma)
[caption id="attachment_17491" align="alignnone" width="1250"]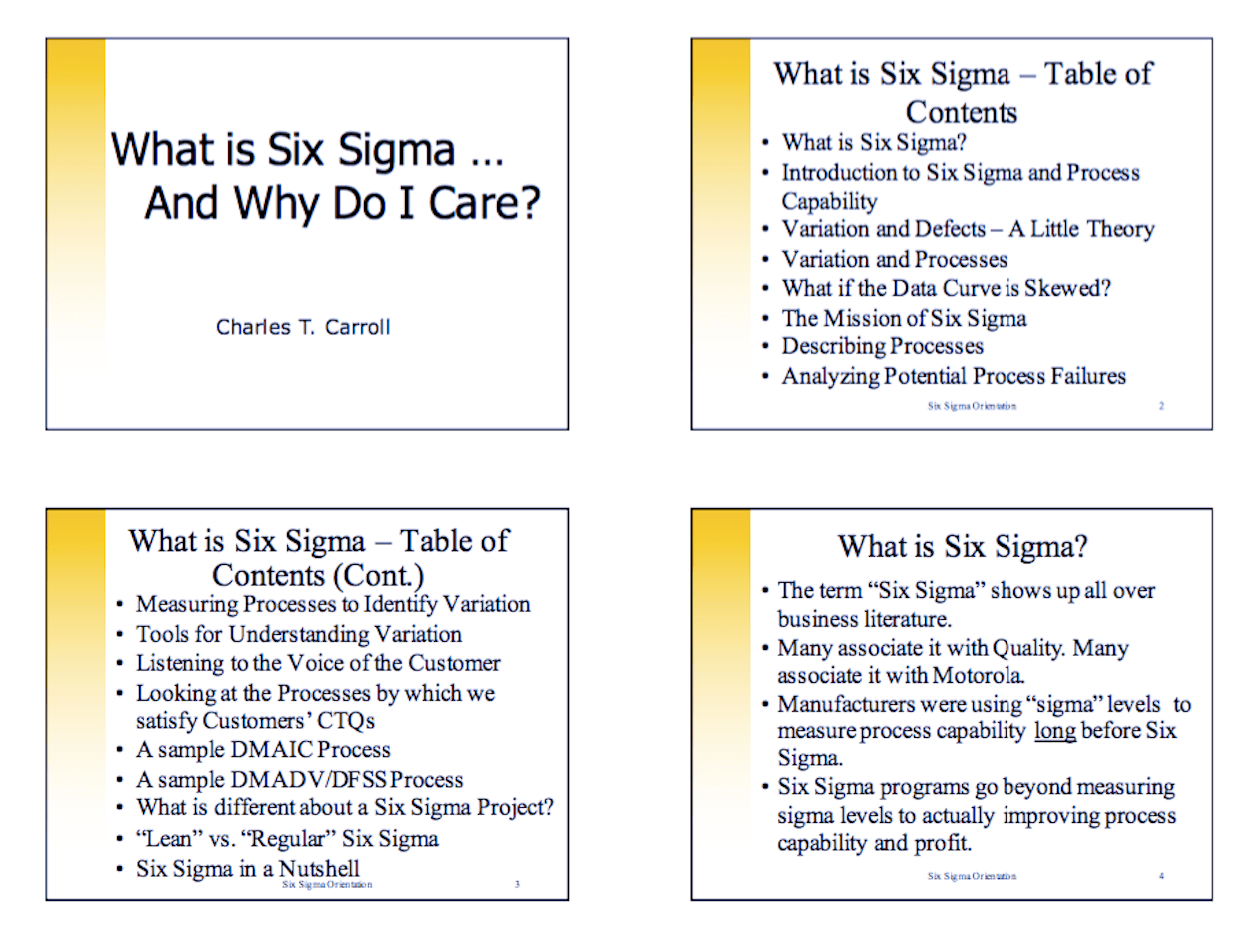 Sample image for training slides[/caption]
---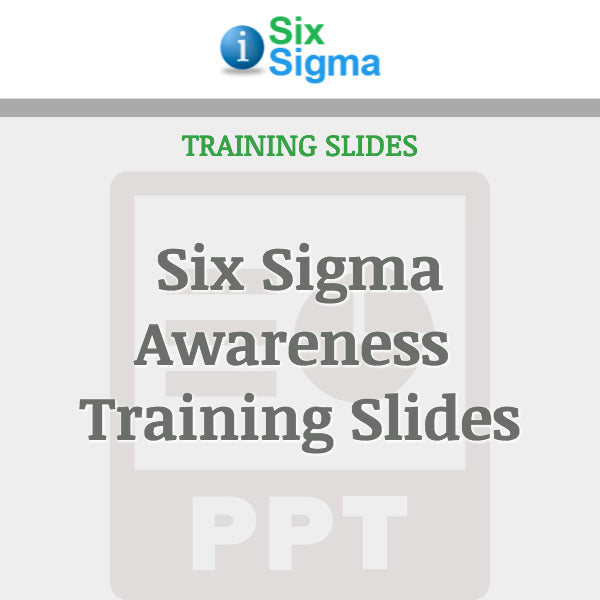 Store Categories
Our Promise To You