Successfully document your process to support improvements
--
The SIPOC is often presented at the outset of process improvement efforts such as Kaizen events or during the "define" phase of the DMAIC process.[3] It has three typical uses depending on the audience:



To give people who are unfamiliar with a process a high-level overview


To reacquaint people whose familiarity with a process has faded or become out-of-date due to process changes


To help people in defining a new process


The SIPOC Workbook Package is a Word template, with sample and 10 page user guide in both 97-2003 and/or 2007 versions to assist you in leading users to document current ("as-is") processes in order to support development and improvement. This structured approach and instructional guide will help you lead them in a voyage of discovery and frequently provides an eye-opening experience, even to long-time users, in the "inner workings and hidden mechanisms" of their processes.
[caption id="attachment_17746" align="alignnone" width="1250"]
Sample image for tools[/caption]
---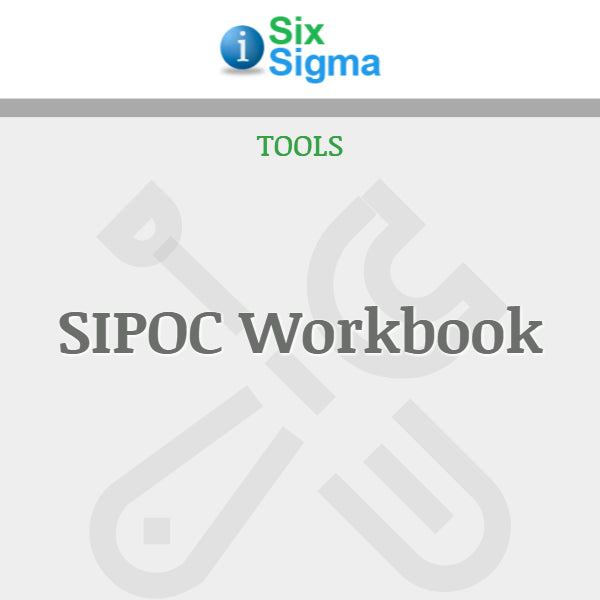 Store Categories
Our Promise To You