Great excel-based sampling plan creator template.
--
The purpose of this program is to enable the user to determine custom sampling plans. Successful statistical practice is based on focused problem definition. In sampling, this includes defining the population from which our sample is drawn.
A population can be defined as including all people or items with the characteristic one wishes to understand. Because there is very rarely enough time or money to gather information from everyone or everything in a population, the goal becomes finding a representative sample (or subset) of that population.
This program uses three main distributions - Binomial, Hypergeometric and Poisson. The correct distribution to use is Hypergeometric distribution since the inspected sample is not returned.
However, for Lot sizes larger than 20 and small acceptance numbers, Binomial and Poisson distributions provide almost identical results. Binomial and Poisson distributions do not require Lot sizes.
[caption id="attachment_17758" align="alignnone" width="1250"]
Sample image for tools[/caption]
---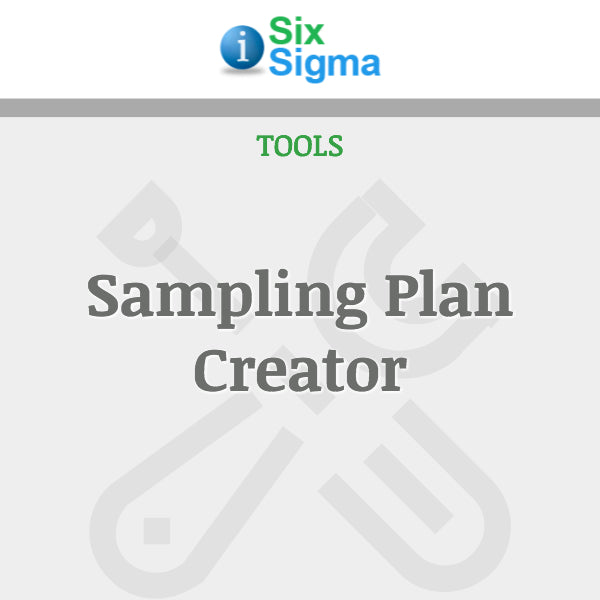 Store Categories
Our Promise To You