Kahiki Foods Six Sigma DMAIC project resulted to WIP levels reduction to less than $39,000
--
An expanding Asian foods manufacturer in the Midwest produces more than 70 different kinds of frozen food products. As is typically the case with rapid growth, some operational processes have been slower to reach maturity, including the optimal management of work in process (WIP).
The variation in valuation and costs associated with WIP, referred to as price recovery, could contaminate or mask the understanding of the true shifts in productivity. But because, historically, it was the only metric available in the inventory management software system, the project improvement team decided to use variation (WIP daily valuation) as the project metric.
The objective of this DMAIC project was to reduce the WIP levels to controlled buffers by creating a pull system for the product in order to eventually eliminate WIP creation from the process. The scope of this project reached as far upstream as production scheduling and as far downstream as product packaging.
Read the full report to find out how this company was able to reduce WIP, create Flow, and increase the use of Just-In-Time processing across the production lines.
Sustainability of this project is important to increase shareholder value for Kahiki. If proper asset efficiencies are not maintained, any inefficiencies will be compounded as the company expands.
Elements of WIP management specific to this project include increasing the use of just-in-time processing and also rationalizing production quantities through the use of optimal buffers.
[caption id="attachment_17131" align="alignnone" width="1250"]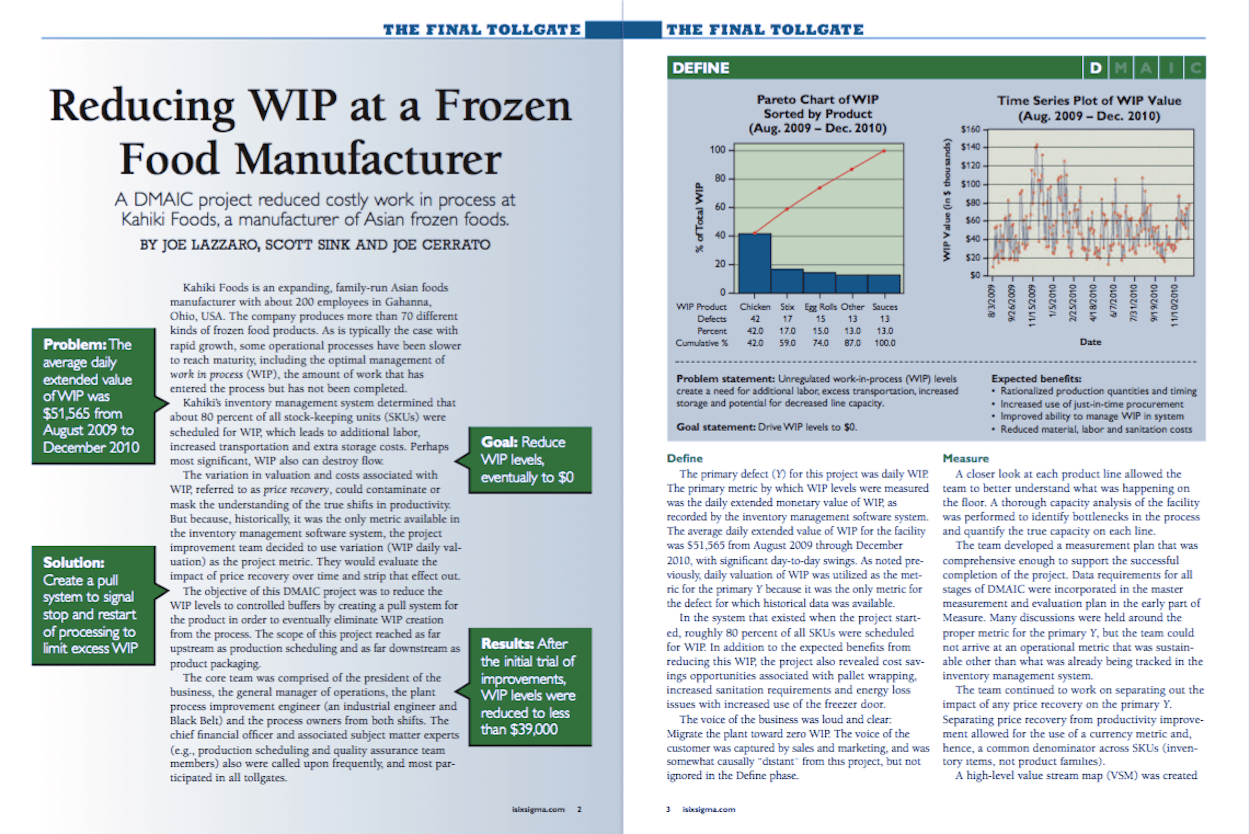 Sample image from project example[/caption]
---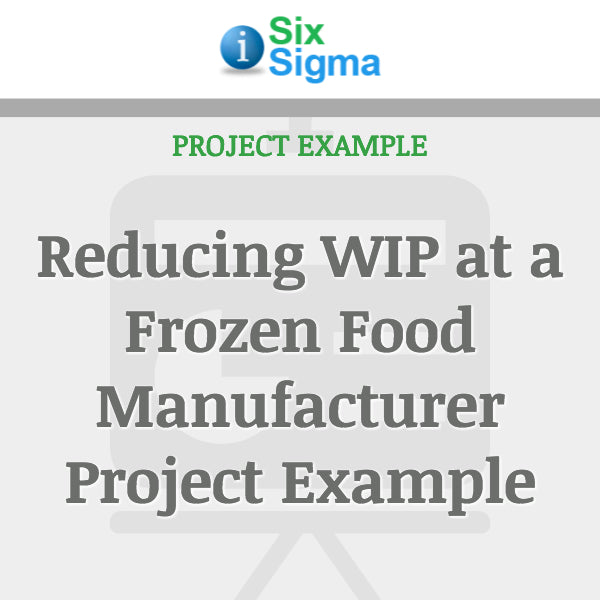 Store Categories
Our Promise To You