DMAIC project improves worker productivity and saves the company $586,000 annually
--
A microchip manufacturing company found that the slow response time to computer-related problems by the company's internal help desk team was resulting in $715,000 annually in lost worker productivity and overtime expenses.
The minimal standard set by management was to have all help desk work requests resolved within five hours.
But an analysis of historical data revealed that 88% of work requests were defective (taking longer than five hours).
In this project, the customer is internal: employees of the manufacturing facility.
Based on customer input, the CTQ was defined as quick response to work requests, and the goal was to reduce the average work request turn-around time by 50 percent.
The outcome would be twofold: increased customer satisfaction and reduced associated costs.
By identifying root causes and instituting several changes in the existing process, the Black Belt Six Sigma team succeeded in reducing the defect rate from 88 percent to just 1.4 percent and saving the company $586,000 annually.
[caption id="attachment_17025" align="alignleft" width="1250"]
Sample image from project example[/caption]
---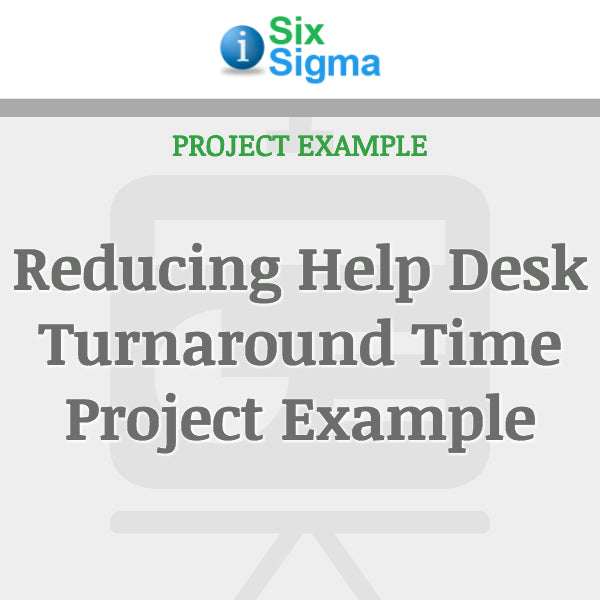 Store Categories
Our Promise To You