Easily select and recommend improvement solutions
--
The Project Solution Recommendation Package Tool provides you with a simple, easy-to-use capability to organize your prospective solutions and/or improvements; to project costs for their implementation; to allow your organization's management to "game" approval of various portions of those recommendations in order to identify their costs and to quantify their contributions toward addressing stated Critical to Quality (CTQ) requirements; and to provide a clear exhibit of their final decisions and the costs associated with them.
The Excel Project Solution Recommendation Package Tool is composed of six worksheets:
1. Home – Where you are placed when you open the workbook and which links to the other worksheets.
2. CTQ List – Lists the CTQs, their scores, and a relative percentage of the total score that each CTQ represents.
3. Solution Packages – Itemizes potential solution packages with Pros and Cons, cost bases and estimated costs.
4. Solution-CTQ Map – Maps solution package items to the CTQs they support.
5. Options-Estimates – Lists solution package items, their costs, provides modifiable indicators of approval or non-approval, totals approved costs, and indicates how many CTQs will be addressed by the approved solution packages as well as the percentage of CTQs being addressed relative to total CTQ score.
6. Selected Solutions – Summarizes approval decisions, provides estimated cost of approved work.
[caption id="attachment_17749" align="alignnone" width="1250"]
Sample image for tools[/caption]
---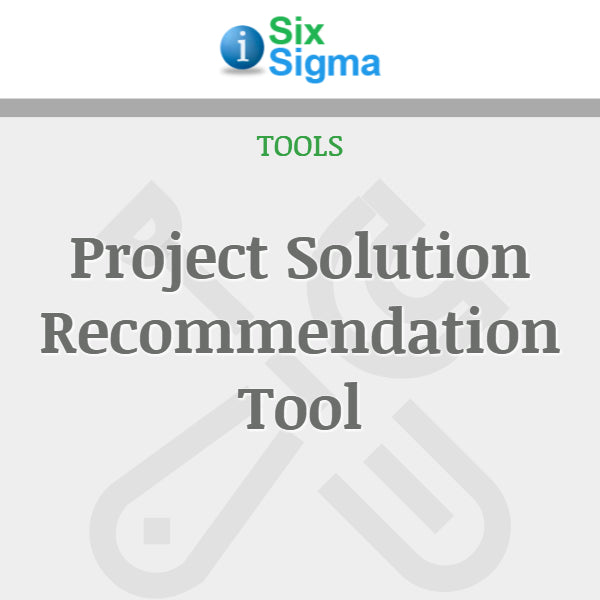 Store Categories
Our Promise To You