30% of respondents who said failed Six Sigma projects are "swept under the rug"at their company
--
Without projects, Six Sigma would be just data and statistics. Through projects, Belts use data to focus knowledge and energy toward specific improvements.
But not all projects will be successful. At some point project failure, of one kind or another, is inevitable. This research explores what constitutes failure, what causes failure and how companies react to failure.
Survey Methodology
Michael Marx designed the benchmarking survey. Six Sigma professionals were invited by email to participate in the survey.
Additionally, visitors to iSixSigma.com had the opportunity to participate through a link on the website. Thesurvey drew responses from 859 individuals. Some reported totals do not add to 100 percent because of rounding and survey questions that allowed more than one response to be selected.
[caption id="attachment_17316" align="alignnone" width="1250"]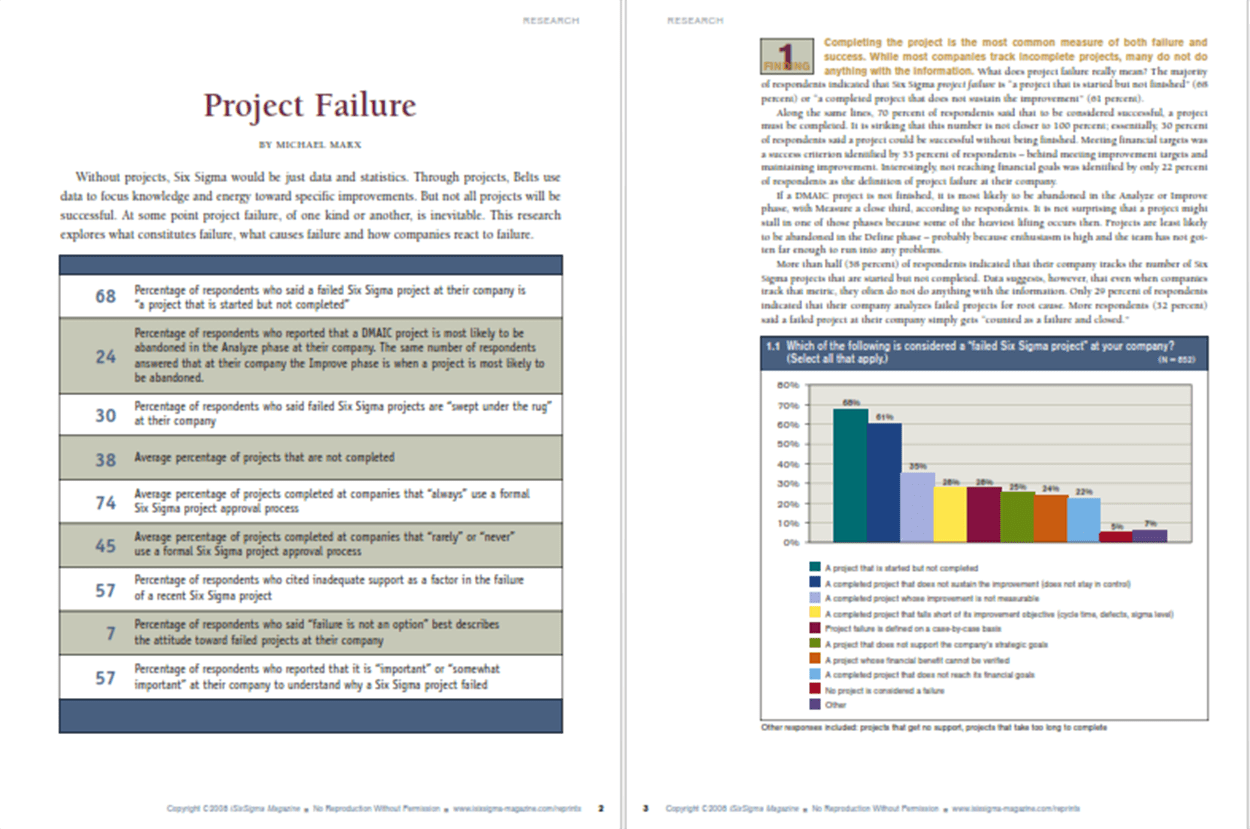 Sample image for research[/caption]
---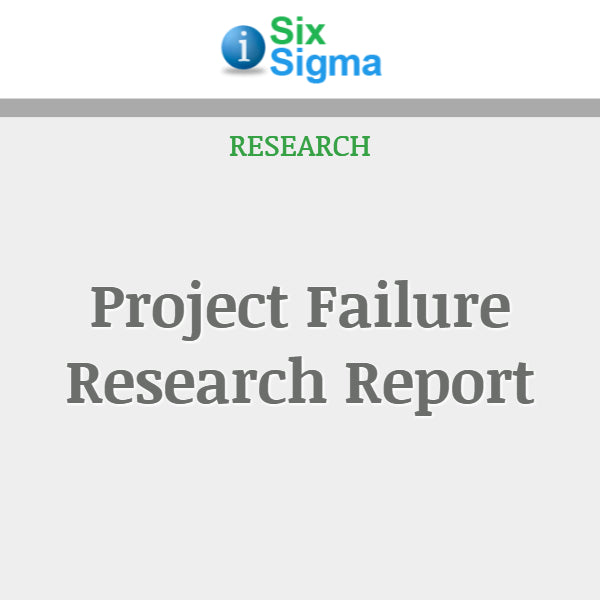 Store Categories
Our Promise To You