Six Sigma DMAIC project reduces inventory levels and holding time at EMC Corp.
--
EMC Corp. provides products, services and solutions for information management and storage.
Damaged inventory, both incoming and outgoing, goes through a process where it is tracked, analyzed, evaluated and ultimately disposed of.
A noticeable buildup of damaged inventory led EMC to focus an improvement project on reducing the overall associated inventory levels and holding time.
A cross-functional team, led by a Six Sigma Green Belt, successfully applied Lean Six Sigma principles and DMAIC to the problem:



Damaged inventory holdings were reduced by almost 55 percent.


The holding time to process damaged inventory had a shift in the process mean from 330 days to 56 days, and the range was similarly reduced.


---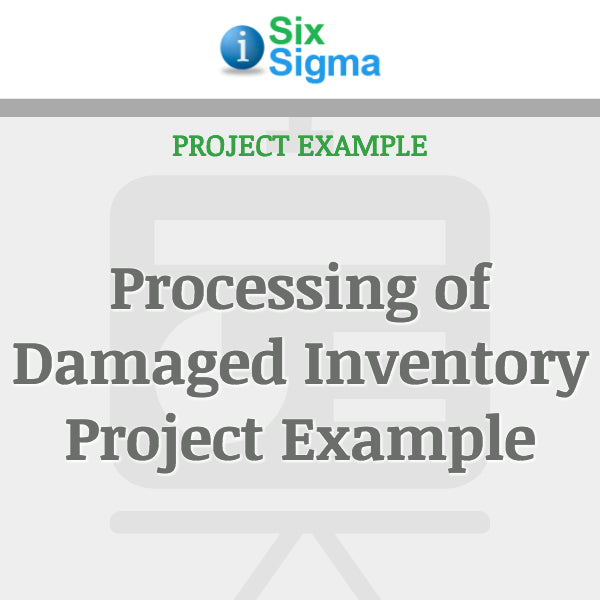 Store Categories
Our Promise To You