Eliminate late delivery of packages, reducing defects by 92% and saving $1.2 million annually
--
The Package Delivery Optimization Six Sigma project focused on eliminating late deliveries of packages in North America.
Late package delivery was causing the company to pay out more than $1.6 million in late fees and penalties – a direct impact to our bottom line.
In addition to the opportunity to eliminate $1.6 million in direct costs, this reduction in late deliveries potentially could grow revenue by as much as 50 percent due solely to increased market share.
That amount is equivalent to 10 years in forecasted revenue growth if our current market share were to stay constant. This was clearly a significant opportunity.
With a team of five individuals working on the project during a period of several months, the project achieved:



A 92 percent reduction in defects


Savings to the company $1.2 million annually in direct expenses


[caption id="attachment_17055" align="alignleft" width="1250"]
Sample image from project example[/caption]
---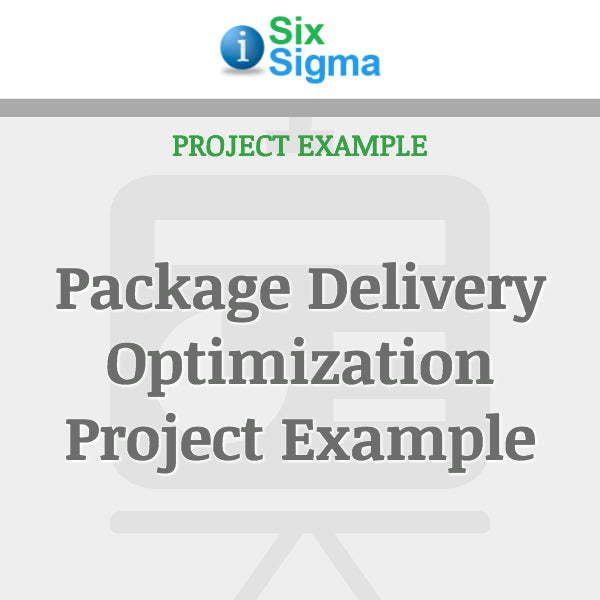 Store Categories
Our Promise To You