63% respondent said that nature of the culture change their company is seeking to become more customer focused
--
Every company has a prevailing culture – the characteristic behaviors and norms that define what it is like to work in that organization:



What happens when a company decides its culture should change?


How does the company effect that change?


What tools does it use and how quickly can it expect to see results?


And what new culture do companies most often seek?


The latest iSixSigma research addresses these questions and more, and explores what role Six Sigma plays in effecting culture change.
Total survey respondents: 1,748
Key findings:



95 percent of respondents said said their company is purposefully pursuing culture change
to some degree


47 percent of respondents reported that their company is far from achieving its desired culture change


1 percent of respondents said their company has achieved its desired culture change


[caption id="attachment_17345" align="alignnone" width="1250"]
Sample image for research[/caption]
---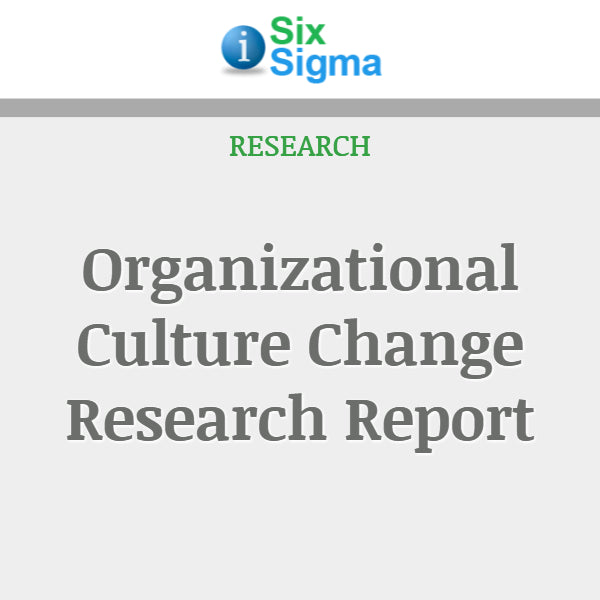 Store Categories
Our Promise To You