Kaizen event structured on the DMAIC model saved $500,000 and increased new employee satisfaction by up to 20%
--
After Black & Veatch Corp. (a global engineering, consulting and construction company) underwent an extended period of growth and hiring, human resources (HR) leaders knew that new hires were not being successfully integrated.
Problem: more than half of all employees had been with the company five years or less, and the voluntary turnover rate for new hires was above historical levels.
Several modifications to the new employee orientation program had been made in recent years by HR, but the results were disappointing.
The Six Sigma group helped, first gathering voice-of-the customer (VOC) data then recommending a Kaizen event structured on the DMAIC model.
The results: projected savings from reducing the first-year voluntary turnover from 29 percent to 25 percent approached $500,000 in savings.
And scores for new employee satisfaction with the process were 10 percent to 20 percent higher than scores for the baseline period.
[caption id="attachment_17041" align="alignleft" width="1250"]
Sample image from project example[/caption]
---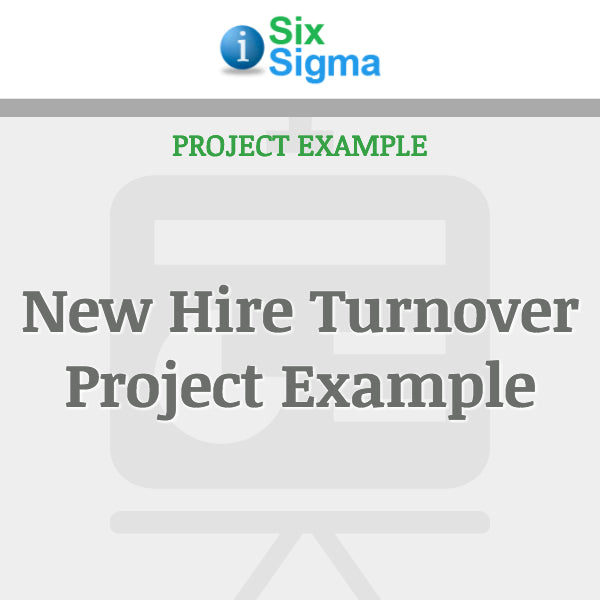 Store Categories
Our Promise To You