Tool to quickly access information
--
This guide focuses on the application of the data analysis capabilities in Multi-Vari Analysis within Lean Six Sigma projects.
Multi-Vari Analysis is a tool that graphically displays patterns of variation. These studies are used to identify possible X's and/or families of variation.
These families of variation can frequently hide within a subgroup, between groups or over time.
[caption id="attachment_17625" align="alignnone" width="1250"]
Sample image for reference guide[/caption]
---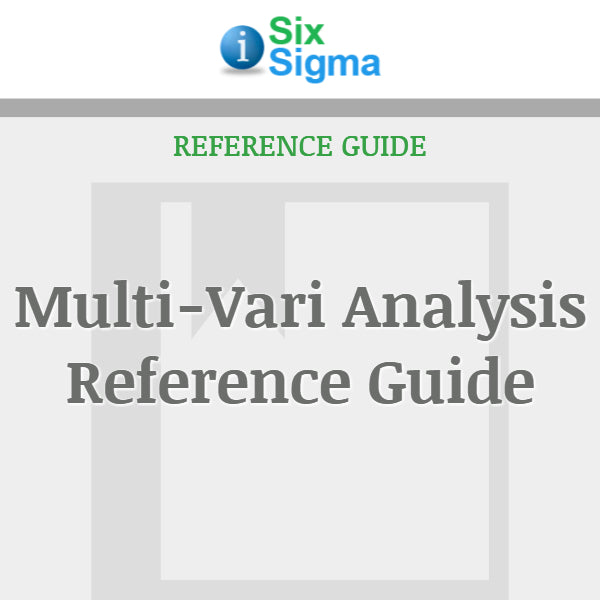 Store Categories
Our Promise To You