More than 70% of respondents said they track project savings and cycle times
--
Many Lean Six Sigma deployments achieve breakthrough results. Others struggle to stay alive. A wide gap continues to exist between the top performers and the second tier, despite all the deployment advice given in a variety of ways.
To test a hypothesis about how Lean Six Sigma success can be sustained, this study looked at 40 organizations with "mature" deployments (ones that have existed for three or more years). The deployment leaders were surveyed to get their perspective on achieving culture change and maximizing return on investment (ROI).
Recommendations for Deployment Leaders
The study results give insight into what actions deployment leaders can take to build more leadership commitment to long-term investment in Lean Six Sigma.



Continue efforts to expand Lean Six Sigma reach as an enterprise strategy, not simply a cost savings method


Rethink and redesign the process for screening, training and advancing Belts with more emphasis on "hard" soft skills, such as team leadership


Bring more discipline and consistency to harvesting quick wins. This is fertile ground for getting more engagement and faster culture change


Solution replication needs to be more than an afterthought. Spreading best practices is the key to sustainability and requires the same discipline as
other Lean Six Sigma projects


[caption id="attachment_17378" align="alignnone" width="1250"]
Sample image for research[/caption]
---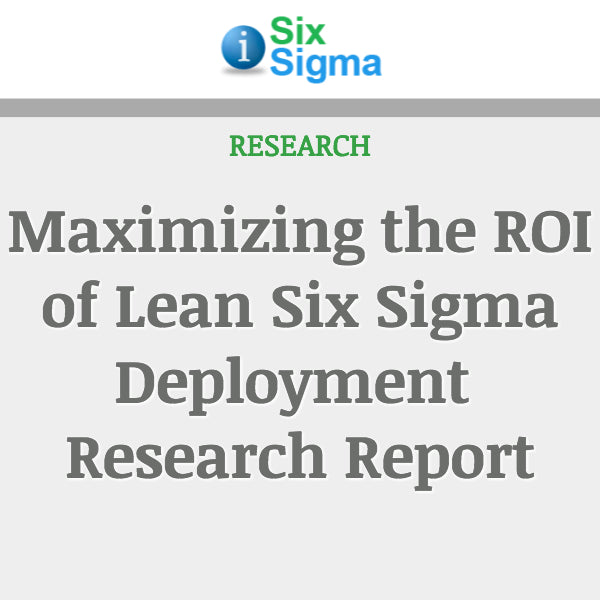 Store Categories
Our Promise To You