This book has been designed to build your knowledge and capability to effectively serve as a Team Member with those improving the performance of processes and subsequently the performance of the business of which you are a part
--
The Lean Six Sigma methodologies are best applied through the use of Project Teams. This 110-page ebook describes the methods and objectives of Lean Principles and the Six Sigma DMAIC methodology, preparing the participant to serve effectively as a Team Member on an improvement project.
It contains definitions for the terminology utilized in these practices and showcases how the Lean and Six Sigma tools are applied to lead to improved business processes.
Ebook Highlights:


In-depth explanations


Descriptions of process management, lean principles and six sigma


How to effectively work in teams


Looking for the Team Member Training Course? Click Team Member Training.
This course has been developed to enhance the general knowledge and provide some capabilities in the arena of Lean Six Sigma for people involved in the daily operation of business processes in Process Improvement Teams.
[caption id="attachment_17555" align="alignnone" width="1250"]
Sample image for e-book[/caption]
---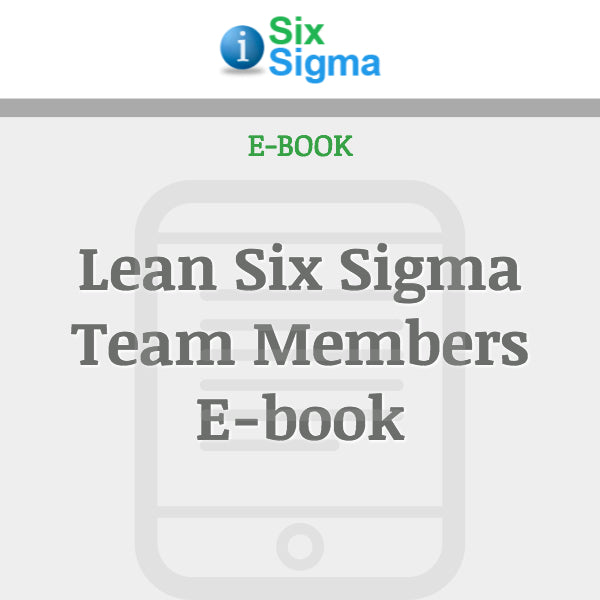 Store Categories
Our Promise To You