Assess potential candidates or re-evaluate employees
--
Assess an individual's knowledge and actual use of the tools to determine their experience level and resulting score.
Rating assessments of 1-10 are individually defined and categorized into three levels:



basic = levels 1-3


practitioner = levels 4-7


expert=levels 4-10


Rating levels are applied to each of the four categories:


Lean


Six Sigma


Soft Skills


DFSS


Each category receives an average score based on the number of actual work experiences with the tool or concept. This score is developed from the measuring of each criteria listed in the categories. User decides whether to look at the overall score generated, or the scores within certain categories.
Download this tool to:



interview potential candidates. Learn specifics about their knowledge of process improvement.


assess your internal process improvement employees for future development. Employers may easily identify current strengths and weaknesses of employees.


Includes an Assessment example, Radar Chart Example, Blank Assessment Template, and resulting
Radar Chart
.
---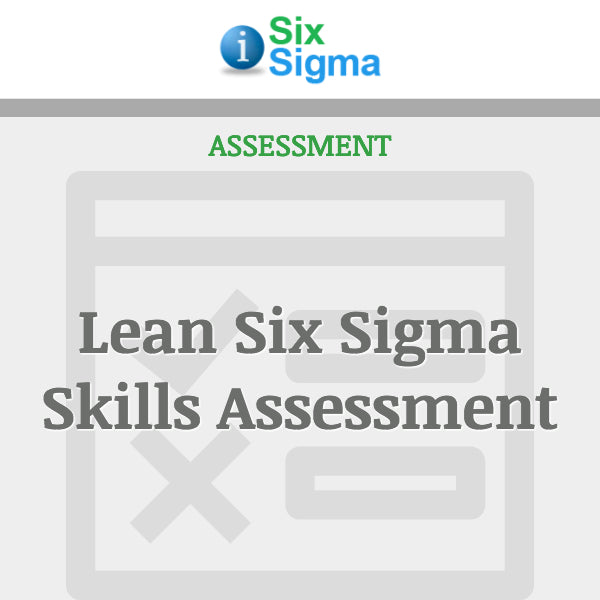 Store Categories
Our Promise To You