This book has been designed to build your knowledge and ability to manage a Business Process Improvement initiative through the use of Lean Six Sigma methodologies
--
Wondering how to prepare for the Lean Six Sigma Champion role? Read this 108 page ebook and learn to achieve its highest standards. Includes 7 templates and 4 samples.
Highlights:


In-Depth Explanations


Descriptions of Process Management, Lean Principles and Six Sigma


Champion Responsibilities and how to execute them


Lean Six Sigma Glossary of Terms


Includes Exercises, Examples and Templates


What is a LSS Champion?
Instrumental in the success of any Lean Six Sigma deployment, Champions not only select and guide the Lean Six Sigma trained personnel, but generate project ideas, prioritize and assign them and track them to successful completion.
Looking for the Champion Training Slides? Click Champion Training.
The knowledge of Lean Six Sigma and its application enables companies and individuals to:
1. Recognize problematic areas of the business
2. Develop goals and objectives to increase success
3. Define projects and identify solutions to problems
4. Achieve employee, customer and financial benefit from improvements
[caption id="attachment_17535" align="alignnone" width="1250"]
Sample image for e-book[/caption]
---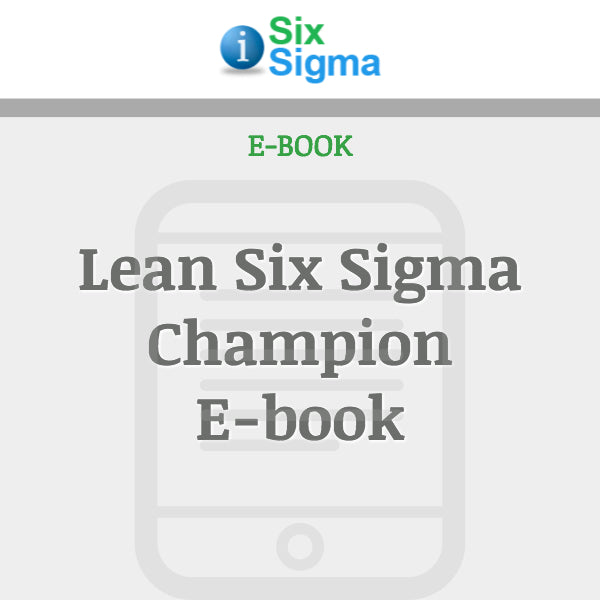 Store Categories
Our Promise To You