48% of respondents said their company uses Lean and Six Sigma in tandem
--
If ever there was a time to make business operations leaner, it is now. Companies today cannot waste precious time, energy and resources and expect to stay in business. Lean – a methodology that has evolved over centuries of manufacturing breakthroughs (including those of Sakichi Toyoda, Henry Ford and Taiichi Ohno) – can be applied in virtually any enterprise.
Lean is based on empowering employees with principles and tools to continuously eliminate waste and increase value to customers; a key element is a respect for the people who do the work.
Through the years, companies that have embraced Lean principles have seen significant benefits. This research explores Lean usage and what can be expected along the way. ...
Research includes 5 findings. All findings include multiple diagrams.
Sample finding topics include:



Barriers to implementing Lean are leadership and resources.


The biggest challenge in implementing Lean is changing the culture.


Lean and Six Sigma together is a popular combination for process improvement.


[caption id="attachment_17303" align="alignnone" width="1250"]
Sample image for research[/caption]
---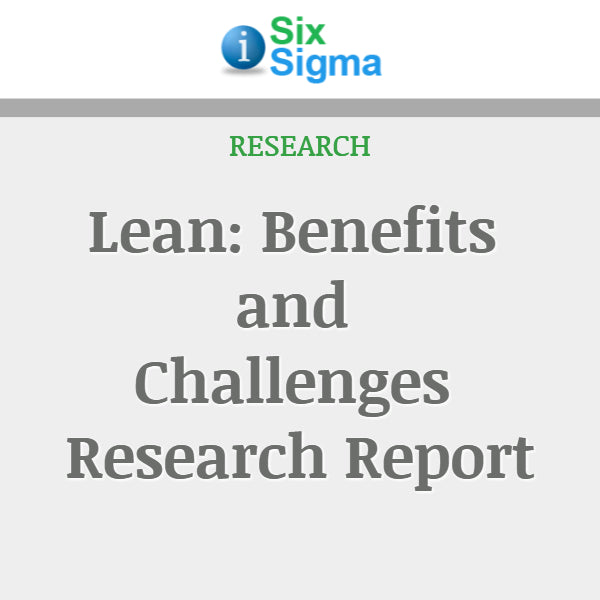 Store Categories
Our Promise To You