Find out how a private equity firm uses Lean Six Sigma to determine aquisitions
--
Using Lean Six Sigma to determine whether or not to buy a business may sound unusual.
But for Kohlberg & Company, a private equity firm specializing in middle-market investing, the application is a key component in both its acquisition process and its strategy for managing the acquired organizations.
For Kohlberg & Company ascertaining the current level of waste in a company being considered for purchase means looking at how the company operates at present.
Then that operational state is compared to a future state, which represents how the company can be expected to operate after a Lean Six Sigma deployment.
The critical factor in deciding to acquire a company is knowing there is significant waste that can be eliminated and significant value to be unlocked.
Once Kohlberg has acquired a company, it begins the process of aligning its investment case with the company's strategic plan and management's goals for the company.
[caption id="attachment_17006" align="alignleft" width="1250"]
Sample image from Kohlberg & Company case study[/caption]
---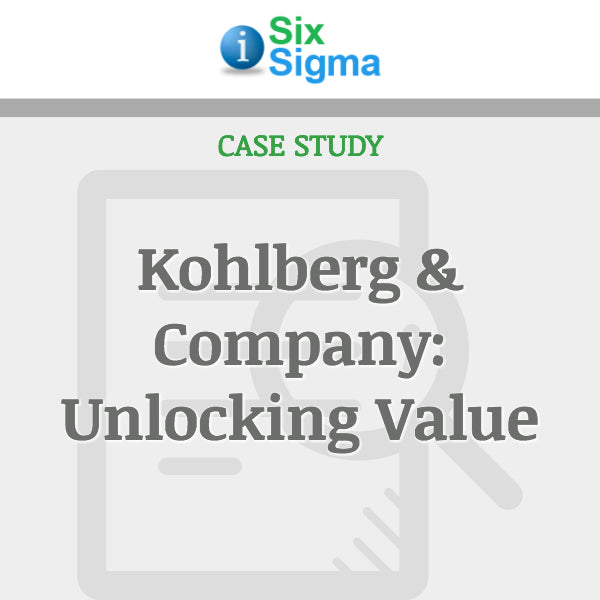 Store Categories
Our Promise To You