ING improved risk assessment and reduced the number of days between receipt and order by 80%
--
Global financial services provider ING was aware that its life insurance application cycle times (from application submission to issue) were too long.
As a result, the placement rate (the number of approved applications paid for by the applicant) with one of its national insurance clients was falling short of expectations by approximately 5 percent.
Their Six Sigma project focused on more than 2,000 policy applications, and the team came up with more than 20 potential future-state ideas.
After the success of the pilot program, ING improved risk assessment and reduced by 80 percent the number of days between receipt and order for those applications requiring other underwriting requirements.
Through this Six Sigma initiative, ING has been able to effectively reduce the overall application submission-to-issue cycle time on the client's term policies, and this cycle time has remained consistent.
[caption id="attachment_17081" align="alignnone" width="1250"]
Sample image from project example[/caption]
---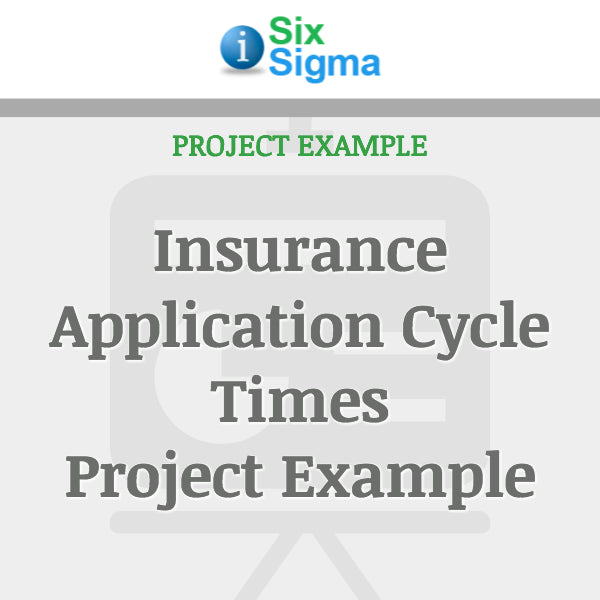 Store Categories
Our Promise To You