TheIT-BPO organization Six Sigma project has trend down utilization metric to 150% and saved the equivalent of more than 10 full-time employees
--
The manufacturing and transactional worlds have long used productivity as a measure of efficiency. Traditionally, a productivity metric has been used for assessing return on investment on machinery to measure the contributions of team members.
In the growing service economy where human resources are the biggest driver of costs in the organization, management teams want to get the maximum return from their employees but the "machinery" is not as easily measured. In this DMAIC (Define, Measure, Analyze, Improve, Control) case study, a project was performed to maximize productivity for a business process management (BPM) application support team.
An IT-BPO (information technology-business process outsourcing) organization provided application support services to its global customers.
A particular BPM application support team served 16 customers for multiple business processes ranging from account reconciliation to planning and scheduling. To manage these customers, multiple businesses processes and shifts were used to cover normal business hours across the globe – 24 hours per day, 7 days per week...
Once the magnitude of work was reduced in the overutilized teams, the utilization metric started to trend down, going from 240 percent to below 90 percent. This Six Sigma project saved the equivalent of more than 10 full-time employees. With those saved costs, the company was able to add new customer processes in subsequent years.
[caption id="attachment_17105" align="alignnone" width="1250"]
Sample image from project example[/caption]
---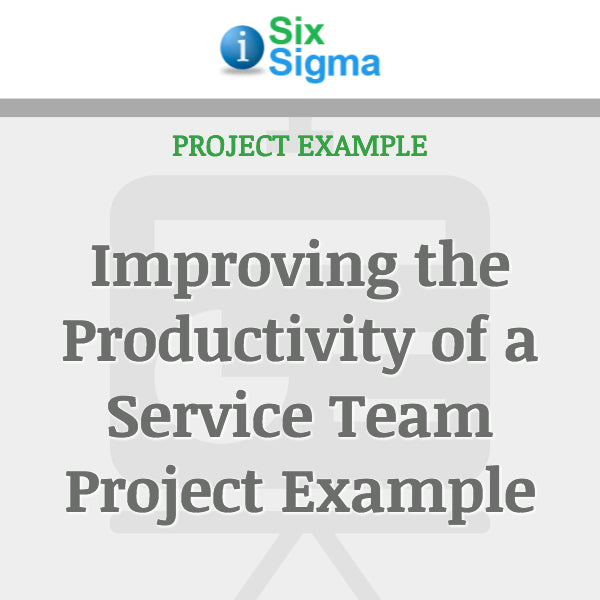 Store Categories
Our Promise To You