Celgene Corp. Six Sigma project resulted to 92% of scores fall within 17- to 20-point range (up from 69% before workshop improvement)
--
The application of Six Sigma in drug safety organizations is not widespread. However, in Celgene Corp.'s pharmacovigilance department – which seeks to assess, understand and prevent adverse effects of medicines – a case management team completed a DMAIC project to improve the narrative quality of individual case safety reports (ICSR).
When reporting about adverse events (AE), such as physical side effects that appear in patients, ICSR quality is crucial to safety data analysis because it facilitates understanding of a pharmaceutical product's safety profile.
A seven-member team was assembled, composed of two Green Belt-certified case managers, a training manager, medical reviewer, quality assurance manager, workflow manager and an administrative associate. The main objective was to improve narrative quality and reduce costs associated with low quality.
Finally, a redesigned AE capture form was standardized for post-marketing reports.
For example, the new form implements checkboxes, which reporters can click to indicate why they think a particular AE is "serious" or "nonserious." The new form also allows reporters to assess the causal relationship between the AE and the product.
[caption id="attachment_17192" align="alignnone" width="1250"]
Sample image for project example[/caption]
---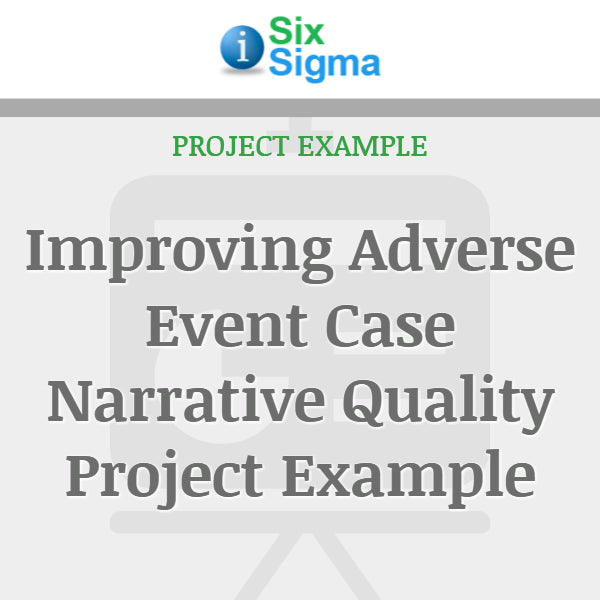 Store Categories
Our Promise To You