Learn what 5S is and how to easily implement it
--
5S is a system to reduce waste and optimize productivity through maintaining an orderly workplace and using visual cues to achieve more consistent operational results. Implementation of this method "cleans up" and organizes the workplace basically in its existing configuration, and it is typically the first lean method which organizations implement.
5S is accomplished through the following phases:


Sort (Seiri) – getting rid of what is unwanted and not needed anymore


Straighten (Seiton) – designating the proper location for needed items


Shine (Seiso) – clean and organize workplace


Standardize (Seiketsu) – everyone doing and identifying things the same way


Sustain (Shitsuke) – integrating 5S into the daily activities


The 5S phases provide a methodology for organizing, cleaning, developing, and sustaining a productive work environment.
In the daily work of a company, routines that maintain organization and orderliness are essential to a smooth and efficient flow of activities. This lean method encourages workers to improve their working conditions and helps them to learn to reduce waste, unplanned downtime, and in-process inventory.
The Implementing 5S video is 16:40m in length and explains the concept in an easy to understand format. The objective is to give viewers an overall look at how to implement 5S.
The video is designed for business professionals who are interested in learning or teaching process improvement techniques in their workplace.
[caption id="attachment_17569" align="alignnone" width="1250"]
Sample image for video[/caption]
---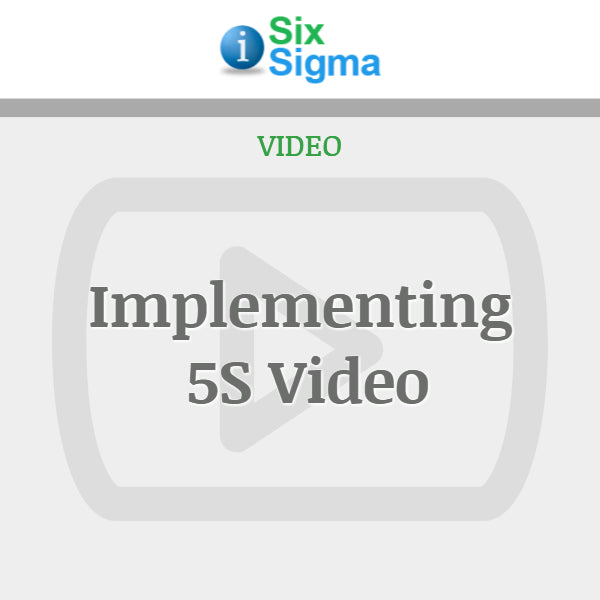 Store Categories
Our Promise To You