69% of their company's Six Sigma projects focused on process improvement, while 18% were based on product development activities
--
Customer centricity is a key aspect of any successful business and certainly a key point in a Six Sigma initiative. Finding out what customers want and getting feedback from them are crucial. Companies must listen to their customers' voices in order to meet their customers' needs.
But what voices are companies listening to, and how are they using the data they 'hear'? Results of an iSixSigma survey suggest that while the voice of the customer (VOC) is commonplace within the Six Sigma community, integrating VOC in a business poses significant challenges – challenges that perhaps hinder making the best use of VOC.
Survey Methodology: The authors designed the benchmarking survey. Six Sigma professionals were invited by email to participate. Additionally, visitors to iSixSigma.com had the opportunity to participate through a link on the website.
The survey drew responses from 951 individuals. Some reported totals do not add to 100 percent because of rounding and survey questions that allowed more than one response to be selected.
[caption id="attachment_17248" align="alignnone" width="1250"]
Sample image for research[/caption]
---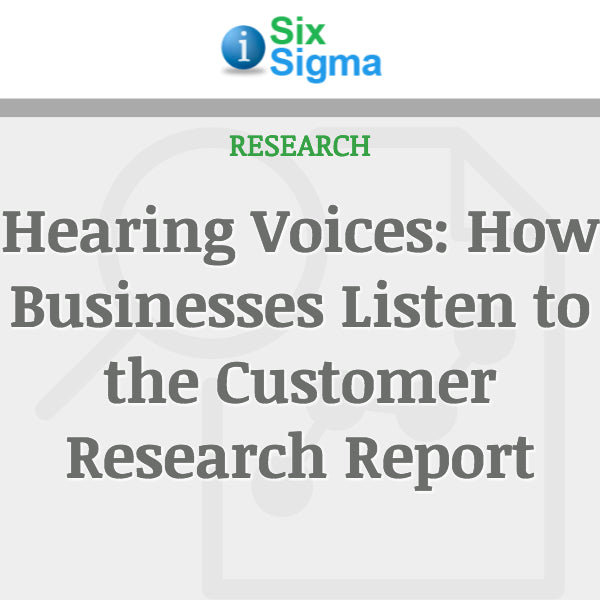 Store Categories
Our Promise To You