The right mix of methodologies and top-down support are a winning combination
--
The almost 100-year-old H.C. Starck knows a thing or two about achieving the right mix.
The company supplies specialty metal products for high-technology applications, such as smart phones, LEDs and implantable defibrillators.
To transform refractory metal ore into high-performing metal powders and then into everyday products requires a special approach to the ingredients.
The company has applied that same attentiveness to the ingredients and mix of its continuous improvement program.
With the introduction of continuous improvement into its Fabricated Products (FPR) business segment, H.C. Starck engaged and empowered employees on the shop floor, bringing about a culture shift and improvements in customer satisfaction, product quality, on-time delivery and operational profitability.
In just three years, FPR has already achieved a 77 percent reduction in cost of non-quality.
That is just one of the 11 key performance indicators (KPIs) that FPR uses to gauge performance.
Concepts like KPIs, value streams, throughput and measurement systems are now common knowledge among a large part of the workforce, and the results have not gone unnoticed.
[caption id="attachment_17012" align="alignleft" width="1250"]
Sample image from H.C. Starck case study[/caption]
---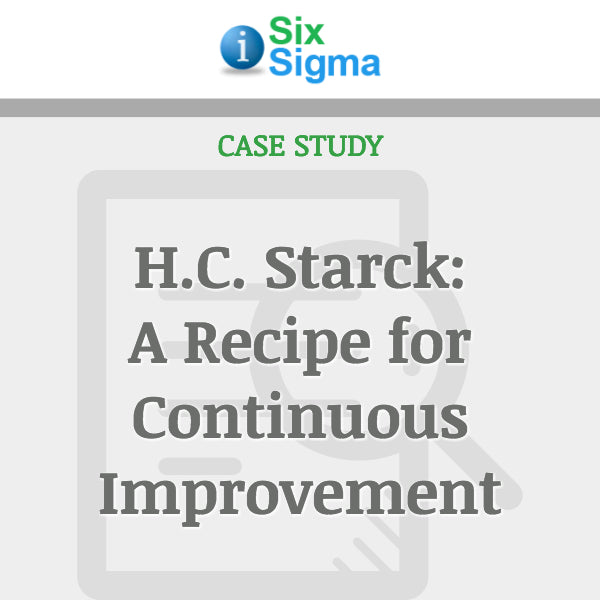 Store Categories
Our Promise To You