Improve service and equipment purchases
--
The General Acquisition Source Selection Scorecard (GAS3) structures the selection criteria (what is important and how important) BEFORE issuing requests for proposals. It records and compares vendors, evaluating the vendor documents submitted in response to an RFI or an RFP.
GAS3 evaluates vendor proposals to ensure all evaluated items are measured in the same manner by the same criterion. An intuitive scoring mechanism provides the capability to trade off price and performance, to grade the vendor (service to expect), the product (its technical aspects), determine the initial acquisition price (to bring it "in house"), as well as the long-term (annualized) cost of operating the product or service.

Included
GAS3 consists of a workbook comprised of a setup worksheet, ten vendor worksheets and a summary worksheet. Also included is a complete sample scoring workbook and an 11-page user guide with sample scoring attributes.
[caption id="attachment_17690" align="alignnone" width="1250"]
Sample image for tools[/caption]
---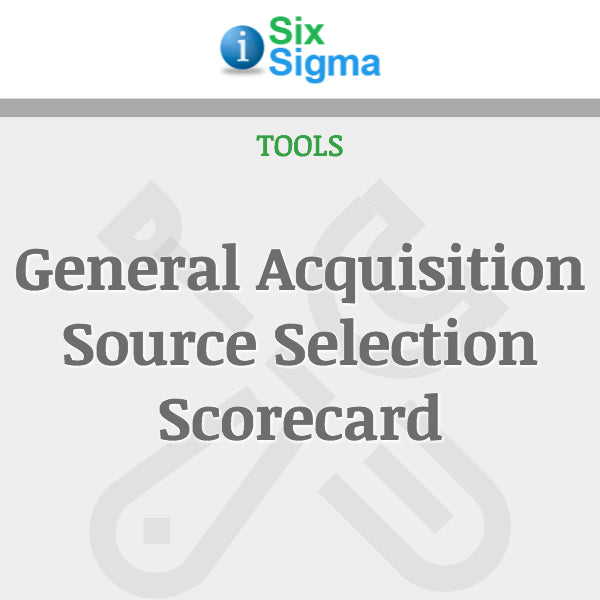 Store Categories
Our Promise To You