Easily identify problems and their impact on a process
--
Problems and defects are costly for any organization. Customers have high expectations for companies to deliver quality and reliable products or services.
The challenge is to design the quality and reliability at the beginning of the process and ensure that defects never arise in the first place. Otherwise it can be costly and time consumming to find defects in later stages of development through testing and data modeling.
Using this FMEA Scorecard is an easy way you can identify problems and anticipate their impact on a process at the begining of the design phase.
This scorecard can be used across many industries; FMEA is one of the best ways of analyzing potential reliability problems, making it easier for companies to take quick action and mitigate failure.
The FMEA Scorecard is a valuable tool that can be used to improve the reliability of products and services, prevent expensive design changes, and ultimatelly increase customer satisfaction.
[caption id="attachment_17764" align="alignnone" width="1250"]
Sample image for tools[/caption]
---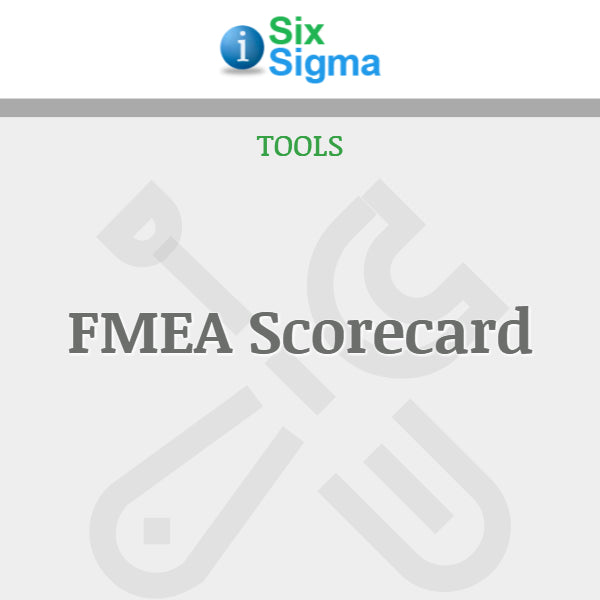 Store Categories
Our Promise To You