Learn how to implement these methods
--
Experimental Methods describes the methods/elements used in creating and conducting experiments. These elements assess the factors impacting the performance of our process.
It is during this activity that we look at the inputs (X's) of our process and rank their variation on the outputs (Y's).
Quickly reference the key elements of implementing Experimental Methods in this 17-page guide.
[caption id="attachment_17652" align="alignnone" width="1250"]
Sample image for reference guide[/caption]
---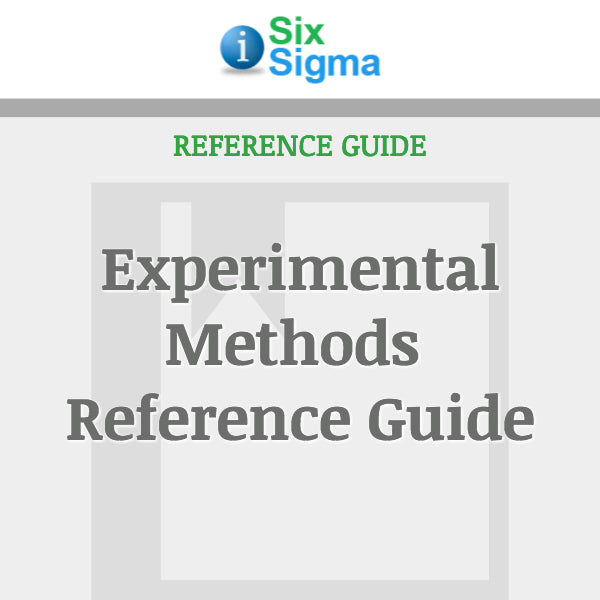 Store Categories
Our Promise To You