Easily record projected risks and evaluate them based on probability, impact and detectability
--
All Belts must be aware of the ramifications of the changes that may be involved in a project. The continuous improvement methodology assists leadership in managing both the operations of the organization and the inherent risk associated with it.
The Excel Risk Log & Visual Tracking Matrices is an effective tool to help focus on the risks and benefits associated with a process change. You can record projected risks; evaluate them based on probability, impact and detectability; and track them as they automatically migrate from long-term to mid-term to near-term to "Now" if not removed or reduced.
As program and project managers, you are faced with myriad risks which may extend over significant periods of time. Since mitigation resources are usually limited, you must conduct risk trials and address them in optimal order.
Even this requirement can be complicated further because long term risks can be forgotten while dealing with the most immediate, or near-term concerns. All Belts sometimes become so focused on the processes being improved that they lose sight of the longer term risks.
The Excel Risk Log & Visual Tracking Matrices allows you to quantify and visually appraise your risks, and track them as they come closer to realization. It also allows you to easily upgrade or downgrade individual risks and continue tracking them. Using this product you can better focus on the most important risks, while having the ability to archive risks as they are removed or mitigated.
[caption id="attachment_17708" align="alignnone" width="1250"]
Sample image for tools[/caption]
---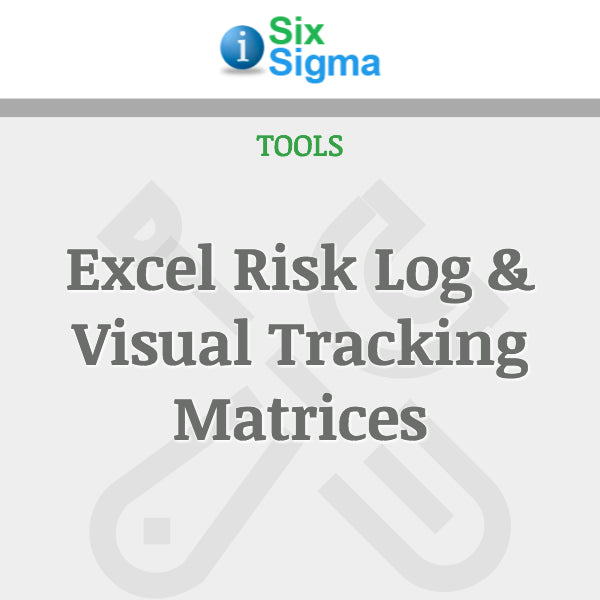 Store Categories
Our Promise To You