Energy producer DMAIC project to reduce load forecasting errors by 0.48%, saving $20 million in costs
--
Dominion, an electrical power and energy company, was responsible for supplying its electric load obligation with its own power generation and purchased energy.
But forecasting energy requirements often led to errors:



If forecasts of customer demand were too low, additional generators could be turned on or more megawatts purchased from outside of the company to supply the load.


If forecasts were too high, generators could either be reduced or shut down, or the megawatts sold off-system.


As a baseline, the load forecasting errors were costing the company somewhere between $3.5 million to $4 million each month.
A Six Sigma project team made up of individuals with defined roles in the current load forecasting process was assembled. The project scope encompassed all load forecasting processes and procedures; no area was off limits.
As a result of this project, the mean load forecast error was reduced to 2.95 percent, compared to the baseline of 3.43 percent. And the financial savings of this project to Dominion exceeded more than $20 million in avoided purchased electric power.
[caption id="attachment_17063" align="alignnone" width="1250"]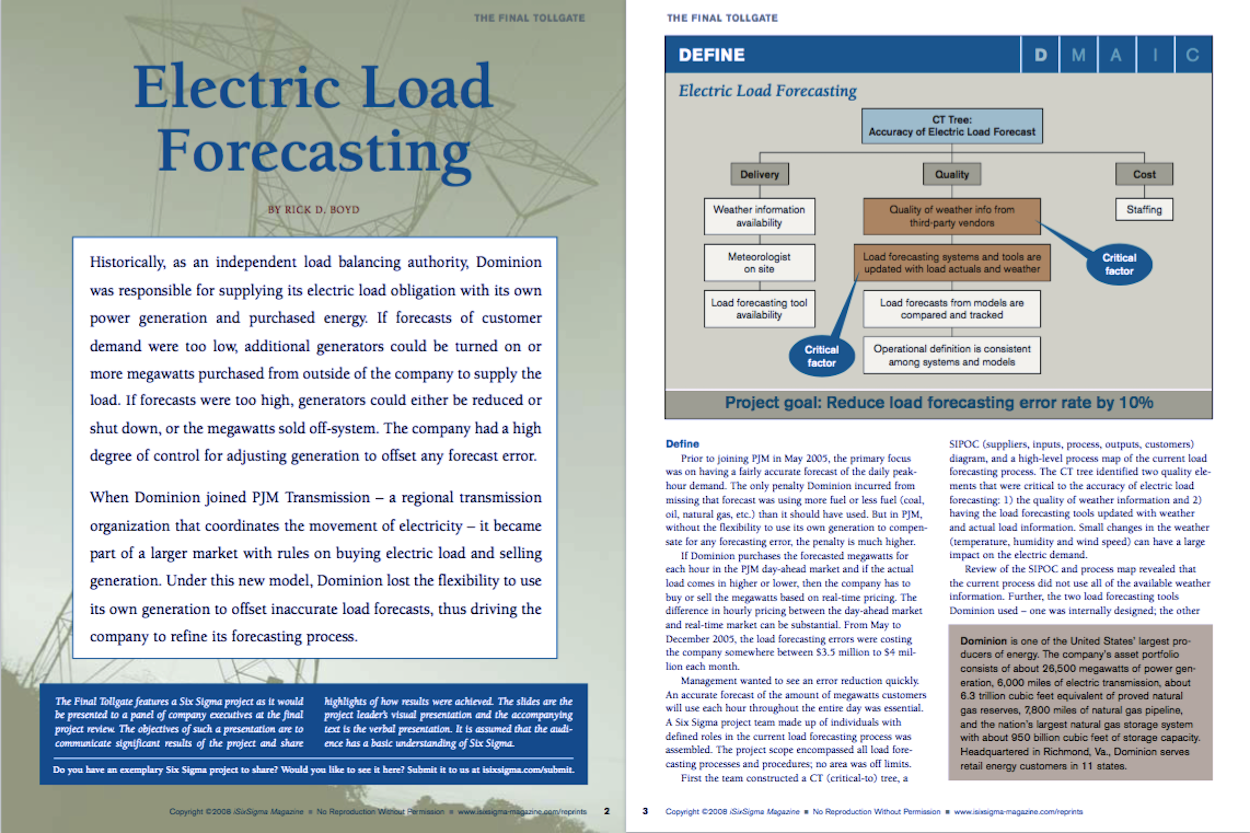 Sample image from project example[/caption]
---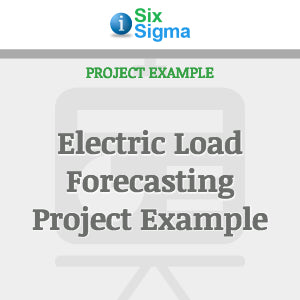 Store Categories
Our Promise To You