Statistical tools for Green Belt and Black Belt DMAIC projects
--
Included in this Excel worksheet are the exact Six Sigma statistical tools needed for Green Belt and Black Belt DMAIC projects. No more, no less. And all the tools are classified by DMAIC phase.
What does the product allow the buyer to accomplish?
An easy and intuitive set of Microsoft Excel worksheets that are compatible with PC Windows and Mac OSX to achieve a Six Sigma DMAIC project quickly and without headaches.
Enter your data and let the software plot your graphs, calculate all the stats, show the process capability, and do the hypothesis tests for you in real time with result interpretations.
No more mistakes. The model automatically executes the normality test and determines the adequate hypothesis tests to perform on means, medians and variances.
Background of the tool:
The DMAIC Suite is composed of 12 spreadsheets organized by DMAIC phase and distinct for continuous CTQ and discrete CTQ.
You will be able to perform for both types of CTQs:
- Gage R&R
- Process capability measurements, basic statistics, graphs
- Analysis with box plots, hypothesis tests and simple regressions
- Improvement with simple regressions resolutions, statistical proof of improvements
- Control cards
Savings:
This product can save a practitioner 12 hours of individual work.
When you purchase this product, you can:

 Use for internal training of team
Note:

Individual license required for each person that uses this product
---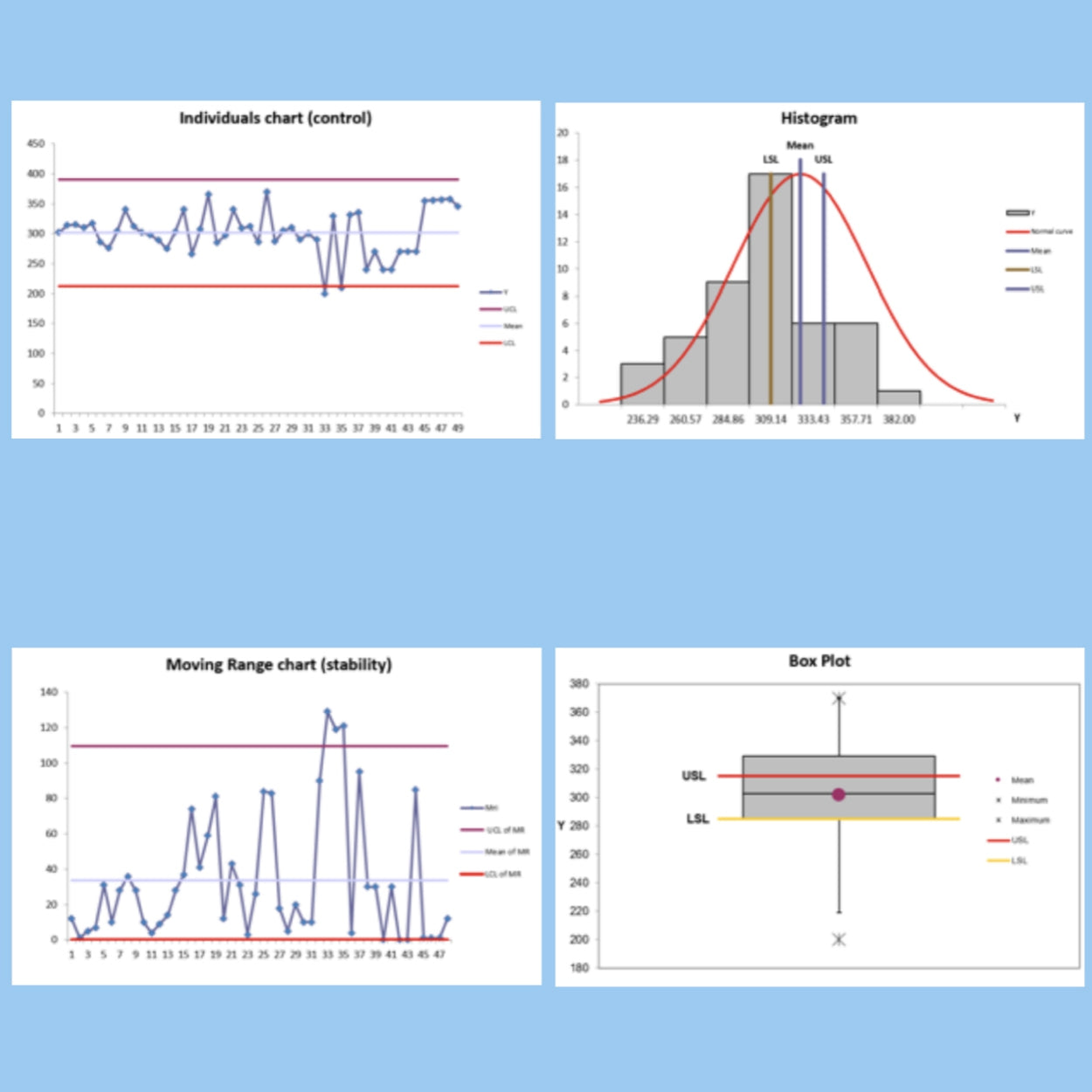 Store Categories
Our Promise To You