Maximize your DFSS project potential
--
In today's competitive environment, companies can no longer produce goods and services that are merely good with low defect levels, they have to be near-perfect. Design for Six Sigma is a rigorous mathematical roadmap to help companies reach this goal.
This template shows quality professionals how to execute procedures specifically aimed at implementing, fine-tuning, or maximizing DFSS projects to yield optimal results.
The DFSS Template delivers a solid, effective solution that can help any organization achieve measurable gains in customer satisfaction, cost reduction, value improvement, change management, and process performance.
---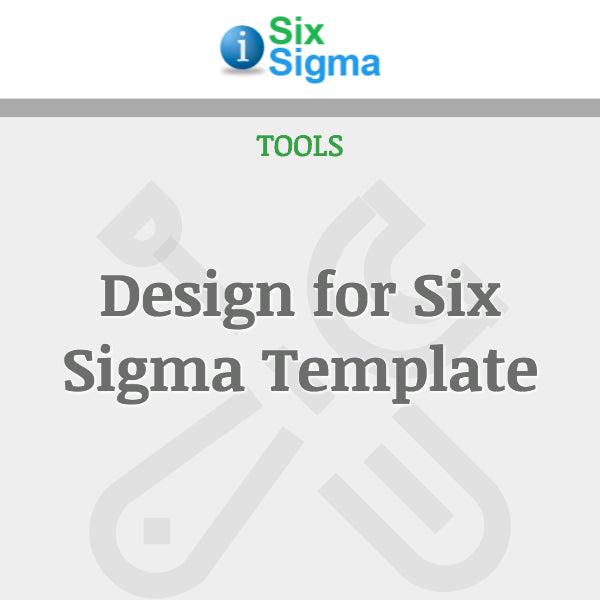 Store Categories
Our Promise To You