Install and maintain in the workplace
--
Defect Prevention is one of the final steps in assuring that the improvements made are sustainable. Instituting Defect Prevention methods is the responsibility of the Belt conducting the project.
Following completion of the Lean Six Sigma project, it is the ongoing responsibility of the Process Owner to maintain the process improvements.
This 15-page guide was designed as a quick reference for the key elements to installing and maintaining Defect Prevention.
[caption id="attachment_17621" align="alignnone" width="1250"]
Sample image for reference guide[/caption]
---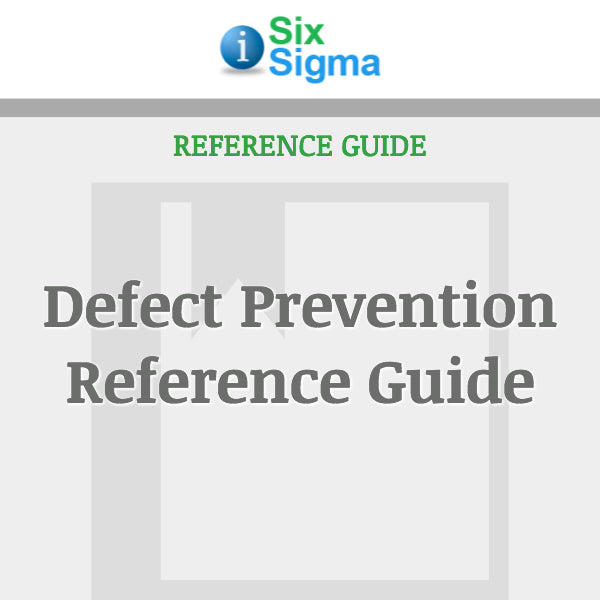 Store Categories
Our Promise To You