TD Bank Financial Group DMAIC project improves customer experience resulting in $1.6 million in savings and $725,000 in revenue growth
--
The credit card division of TD Bank Financial Group receives more than 3.7 million customer calls per year.
Research showed that customers were experiencing a high level of dissatisfaction when phoning the call center due to the lengthy and complicated process used to verify their identity.
In response, a Six Sigma project was chartered to deliver a superior, more comfortable customer experience.
This DMAIC project is a practical example of how Six Sigma can significantly improve the customer experience.
The team improved the customer complaints metric from 26 complaints per week to only 4.6.
Historically the customer identity verification process accounted for about 11 percent of our customer complaints. After the project, it represented only 3 percent.
The total financial benefit to the credit call centers was calculated as an annualized operational savings of $1.6 million.
In addition, with the extra capacity, the call centers were able to increase sales of credit line increases and balance of account transfers. Sales opportunities average more than 5,000 units per month and have resulted in $725,000 in revenue.
[caption id="attachment_17039" align="alignleft" width="1250"]
Sample image from project example[/caption]
---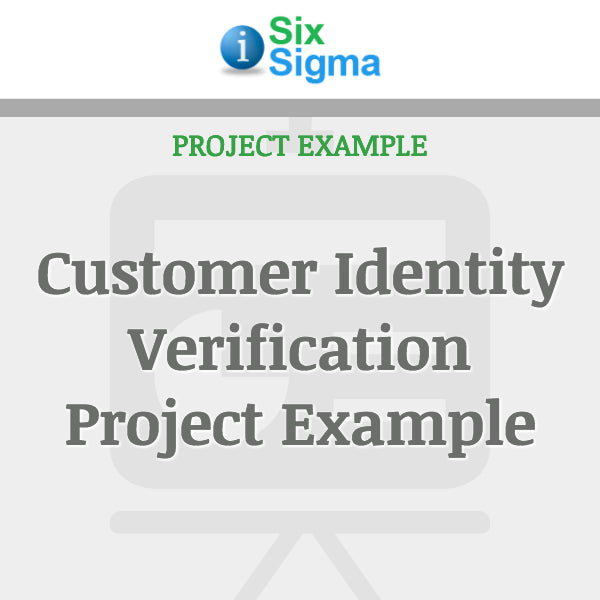 Store Categories
Our Promise To You