An Excel-based tool to help prioritize resources
--
The Excel Critical-To-Quality (CTQ) Flowdown tool provides an aid for quality improvement teams to identify the functions, processes, tasks, factors, etc. that exert the greatest influences on critical-to-quality requirements (CTQs). It allows them to bring different teams of subject matter experts in to address varying levels of processes and/or sub-assemblies of artifacts.
By revealing these factors, quality improvement teams can prioritize their efforts and best assign their limited resources. It facilitates "discovery" by all parties.
The concept of critical-to-quality requirements and features are well known to users of the Six Sigma. CTQ flowdown seeks to provide a mechanism to take a system of procedures or artifacts composed of sub-assemblies and parts to allow different groups of subject matter experts, or SMEs, to designate CTQ values, units of measure, maximum and minimum acceptable values for succeeding "decomposed" levels and to correlate the effects of specified factors on the other factors that pertain.
This tool can even be used to decompose organizations to uncover requirements and needs of their attributes/properties.
The CTQ Flowdown Tool comes with a complete users guide, including all macros, a template workbook and three sample workbooks; project, equipment and organization completed to the level that will stimulate your optimal use of the tool again and again on your projects.
[caption id="attachment_17765" align="alignnone" width="1250"]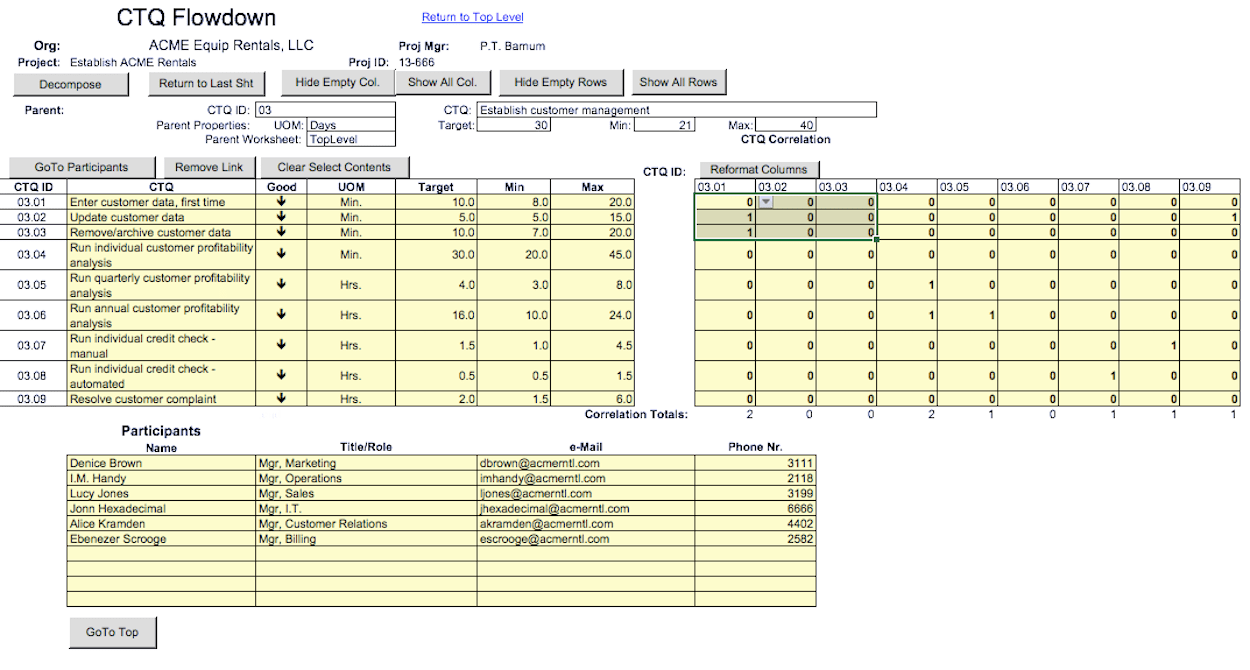 Sample image for tools[/caption]
---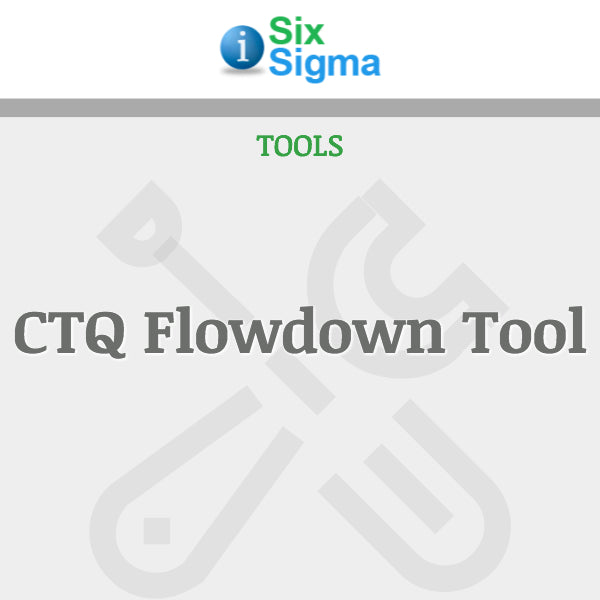 Store Categories
Our Promise To You