Kaizen project from North Shore University Hospital generates $375,000 in revenue for the radiology department
--
At a 731-bed tertiary hospital in the North Shore-Long Island Jewish Health System, radiology throughput became an issue as the facility struggled to meet the demands of patients, providers and physicians.
Effective management of patient flow and length of stay within this large facility required throughput optimization of the hospital's two CT scanners for inpatients and outpatients.
A Lean Six Sigma team addressed the problem through a Kaizen event.
In a relatively short period (30 days), the daily number of patients scanned increased from an average of 45, with a standard deviation (SD) of 7, to 51 patients scanned, with a SD of 4.
Additionally, procedure cancellations due to improper patient prep decreased from 30.6 percent to 22.7 percent.
The increased capacity yielded approximately 200 additional inpatient procedures per month and an additional 60 outpatient procedures per month.
The additional outpatient volume generates approximately $375,000 in revenue for the radiology department.
[caption id="attachment_17028" align="alignleft" width="1250"]
Sample image from project example[/caption]
---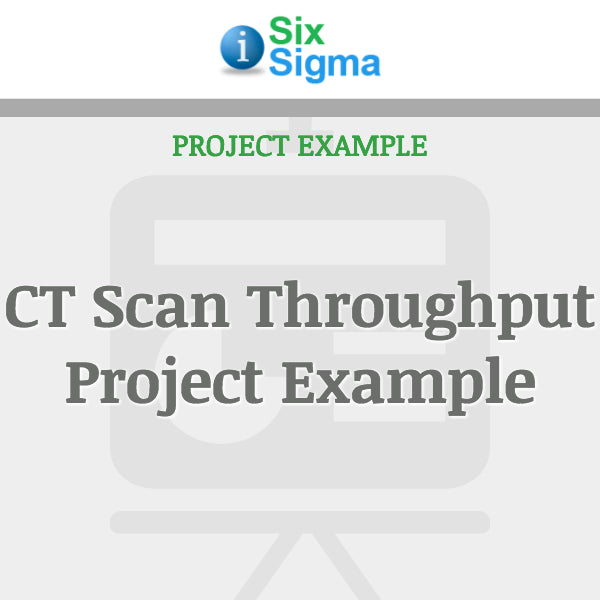 Store Categories
Our Promise To You