Part of the Best of the Best Webinar Series
--
Presented by: Mary O. Cramer, Process Improvement Program Director, The Edward P. Lawrence Center for Quality and Safety, Massachusetts General Hospital.
The process improvement program deployment journey at Massachusetts General Hospital began by enhancing an entirely decentralized model based on Lean training and change management tools, and techniques to incorporate their use into preexisting methodologies, building on talent that existed throughout the organization. This journey ultimately moved to a centralized model, working in partnership with trained individuals embedded throughout the hospital.
Key Take-aways:




Explicitly assess your organization's culture




Build a process improvement program that will resonate within that culture




Incorporate and build upon as much of the process improvement methodology already in place as possible



Attendees are Talking
:


"Interesting session - Mary's different deployment experiences in different cultures is worth paying attention to!"


"Terrific!"


"Good presentation! Presenter very knowledgeable!"


"Great job!"


"Good conversation about the importance of culture!"


[caption id="attachment_17793" align="alignnone" width="1250"]
Sample image for video[/caption]
---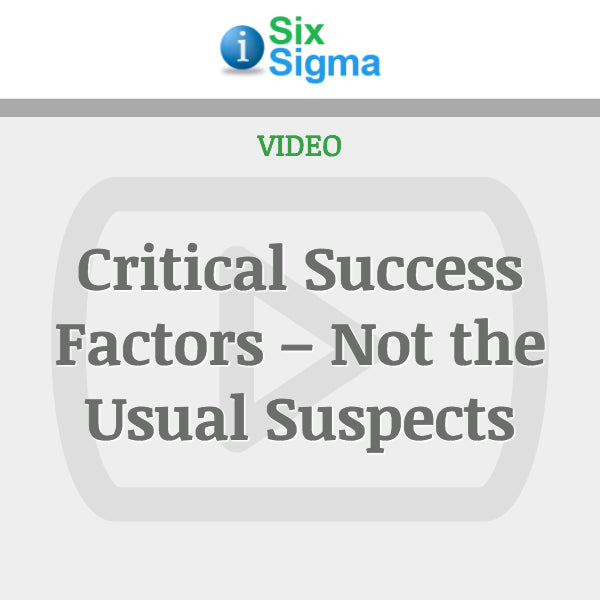 Store Categories
Our Promise To You