Train everyone involved in a project about their roles and responsibilites
--
Typical "turf" battles can often be more difficult to overcome than the technical problems being addressed by process improvement projects.
People involved at all levels of improvement projects often misunderstand the roles and authorities involved in bringing those projects to successful conclusions. These misunderstandings sometimes result in bad feelings, diminished cooperation on future projects and even cast a pall on overall quality programs.
On those occasions, if you are able to explain the different roles to various "players" -- there can be more acceptance and support for the project.
This PowerPoint presentation will allow organizational leaders and technicians to work more smoothly on improvement projects, reducing the numbers of arguments and anger resulting therefrom.
This training deck actually accelerates the velocity of projects at the same time that it cements good relations among all of the players and serves as a great learning tool for all involved. Because when people know their roles and responsibilities, they are more likely to be more productive.
This presentation slide deck includes 41 slides, professionally designed, ready for you to customize with your name and company logo and deliver. Instructor notes are also included to ensure you don't leave out critical talking points. Feel free to modify the content, use for your own internal training, and share with your teams.
[caption id="attachment_17519" align="alignnone" width="1250"]
Sample image for training slides[/caption]
---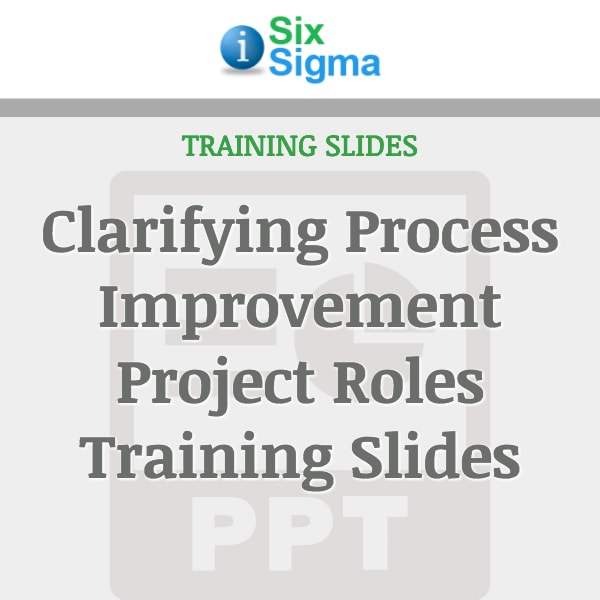 Store Categories
Our Promise To You