Lean Six Sigma is to concentrate effort on removing waste, improving process flow to achieve speed and agility at lower cost
--
Learn how to prepare, perform, analyze and interpret Six Sigma Statistical tools and problem-solving strategy in a demonstrative format. Readers learn the implementation roadmaps and strategy of each phase's methodology; putting into practice the breakthrough problem-solving technology of Lean Six Sigma.
Highlights:



In-Depth Explanations


Step-by-Step: how to analyze and interpret Six Sigma tools


Section Quizzes and Phase Exams, including answer keys


Proven roadmaps and application strategies


Exercises, Examples, 9 Templates and 3 Data Sets


To purchase the accompanying DMAIC Yellow Belt Training Slides, click
Yellow Belt Training
.
[caption id="attachment_17544" align="alignnone" width="1250"]
Sample image for e-book[/caption]
---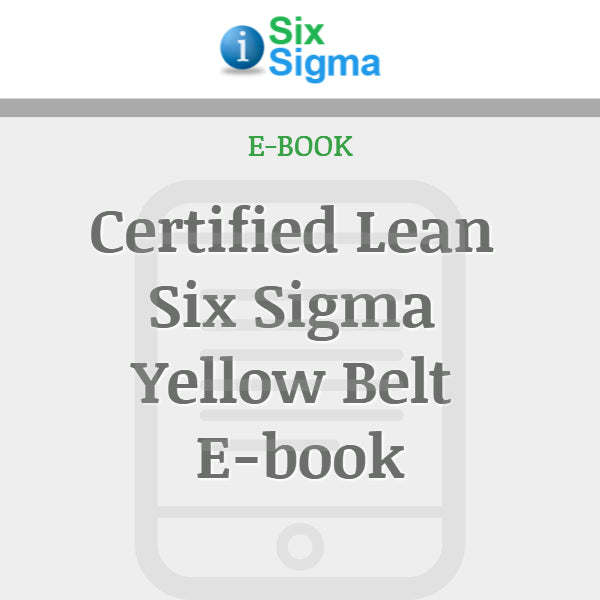 Store Categories
Our Promise To You