Green Belts are practitioners of Six Sigma Methodology and typically work within their functional areas or support larger Black Belt Projects
--
Learn everything within the Lean Six Sigma DMAIC body of knowledge required to successfully prepare for Green Belt certification and achieve performance standards. This 607 page ebook includes 9 spreadsheets and 5 data files.
Read how to prepare, perform, analyze and interpret Six Sigma Statistical tools. It's formatted to demonstrate problem-solving strategy; providing readers with roadmaps and strategy in each phase of the methodology.
Certified Lean Six Sigma Green Belt ebook provides a clear line-of-sight to practice this breakthrough problem-solving technology, Lean Six Sigma.
Ebook Highlights:


In-depth explanations


Step-by-step "how to" analyze and interpret Six Sigma tools


Section quizzes and phase exams, including answer keys


Proven roadmaps and application strategies


Exercises, examples, templates and data sets


[caption id="attachment_17538" align="alignnone" width="1250"]
Sample image for e-book[/caption]
---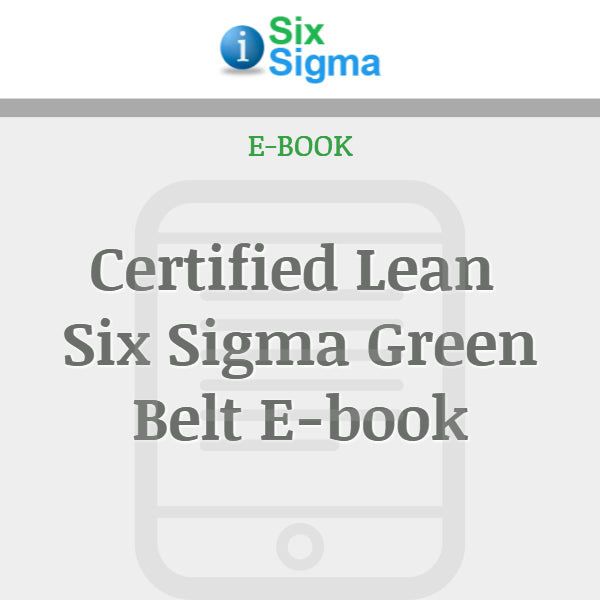 Store Categories
Our Promise To You