Six Sigma contains a broad set of tools, interwoven In the business problem-solving methodology
--
In 670 pages learn everything within the Lean Six Sigma DMAIC body of knowledge to successfully achieve Black Belt certification and performance standards.
The Certified Lean Six Sigma Black Belt E-book not only describes how to prepare, perform, analyze and interpret Six Sigma Statistical tools, but is formatted to demonstrate problem-solving strategy for each phase of the methodology.
Geared for both the beginner and seasoned Black Belts, the e-book is professionally formatted for individual use, as well as an in-class manual/reference tool to accompany the Six Sigma DMAIC Training Slides. In addition, it provides the DMAIC Black Belt Training Materials' slide content with in-depth topic explanation. It's used by tens of thousands of Black Belt students across the world in both universities and industry.
Ebook Highlights:



In-depth explanations


Includes 9 spreadsheets (exercises, examples, templates) and 5 data sets


Step-by-Step "how-to" for analyzing and interpreting Six Sigma tools


Section Quizzes and Phase Exams, including answer keys


Clearly highlights proven roadmaps and application strategies


To purchase the accompanying DMAIC Black Belt Training Slides, click Black Belt Training.
[caption id="attachment_17533" align="alignnone" width="1250"]
Sample image for E-book[/caption]
---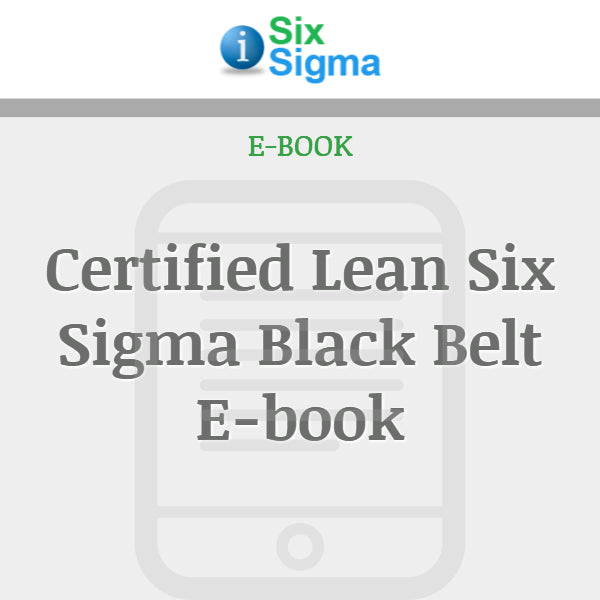 Store Categories
Our Promise To You