This course has been designed to build your knowledge and capability to improve the performance of processes and subsequently the performance of the business of which you are a part
--
This e-book addresses the use of Process Management, Basic Statistics and Basic Lean Six Sigma methodologies to improve the performance of all processes within a company.
Learn how to manage business processes so they are effective, efficient and adaptable.
Through the teachings of this book, readers will gain a keen and detailed understanding of Process Management: the collection and orchestration of various tools, methodologies, management approaches and technologies used to ensure improvement and success.
This 290-page ebook demonstrates how to identify and select key business processes as well as fully characterize, improve and manage them.
Ebook Highlights:



In-depth explanations


Descriptions of Process Management, Lean Principles and Six Sigma


Detailed sections on Process Mapping and Data Analysis


Methods for tracking and managing a process


Exercises, examples, templates and data Sets


Looking for the Process Management Slides? Click
Process Management Training
.
The Process Management System
1. Completing the Improve and Control Phases of your workplace assignment per
the Improve/Control workplace assignment checklist.
2. Continue learning and applying the Six Sigma and Process Management
methodologies as they apply to your particular process or project.
3. Supporting your company Supporting your company s' process improvement efforts by using the Process process improvement efforts by using the Process
Management System, by spreading the use and by helping others with these
methodologies. With your knowledge you will play an important part in process
improvement.
[caption id="attachment_17579" align="alignnone" width="1250"]
Sample image for e-book[/caption]
---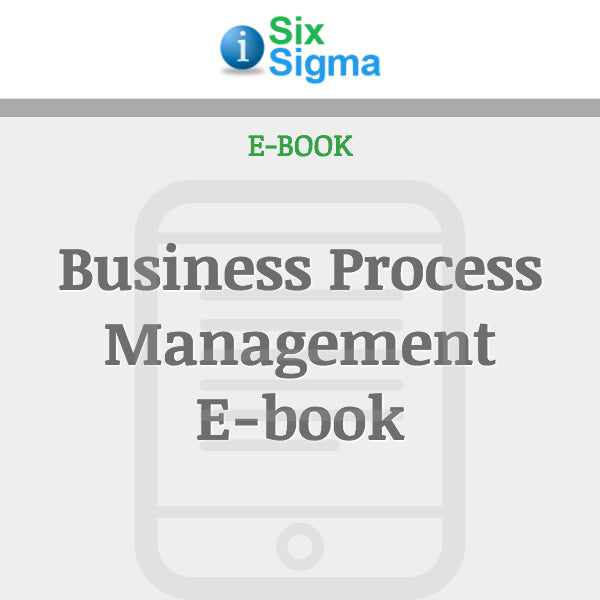 Store Categories
Our Promise To You