Projects, training and development, tools and methods, financial benefits, and culture change
--
From the inception of iSixSigma Magazine, a regular feature of the publication has been exclusive research on aspects of deploying Six Sigma. The topics benchmarked have ranged from "Black Belt Return on Investment" to "The Lean Six Sigma Toolset".
In addition, the magazine reports each year on the global salary survey that iSixSigma conducts as an industry yardstick. In this research report, we look back at some of the research highlights by organizing findings into the following categories: projects, training and development, tools and methods, financial benefits, and culture change.
Survey Methodology: Surveys were designed by iSixSigma Magazine and the authors of the original features. Six Sigma professionals were invited by email to participate in most surveys.
Additionally, in most cases, visitors to iSixSigma.com had the opportunity to participate. Refer to the features in each issue to see specific survey methodology and total responses to the individual surveys.
Some reported totals do not add to 100 percent because of rounding and survey questions that allowed more than one response to be selected.
[caption id="attachment_17260" align="alignnone" width="1250"]
Sample image for research[/caption]
---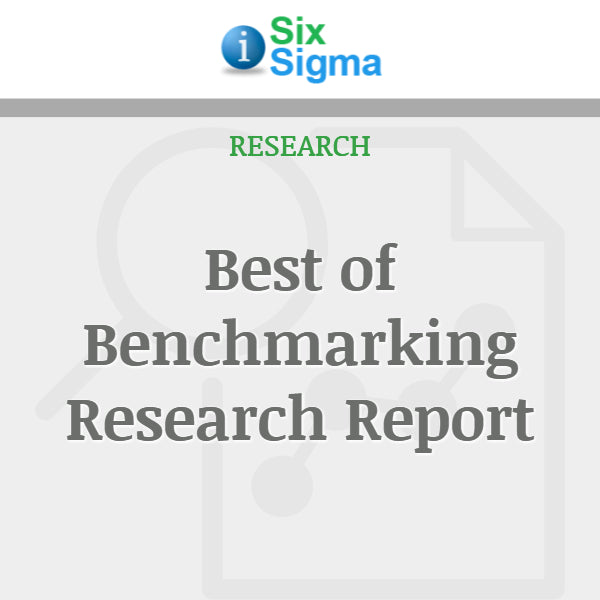 Store Categories
Our Promise To You