How using Six Sigma revitalized manufacturing at Apogee Enterprises
--
In 1999, a customer mandate forced Apogee Enterprises Inc. to deploy Six Sigma at one of its plants.
That first exposure to the methodology – and how effective it was – ultimately led Apogee to adopt Lean Six Sigma enterprise wide.
The Minneapolis, Minn.-based company was founded in 1949 as an auto glass replacement business and grew into a multi-business enterprise with units that operated almost autonomously.
Apogee does not manufacture glass; it adds ultra-thin coatings to create colors and energy efficiency, and laminates layers to create windows that help protect against bomb blasts and hurricanes. It also installs the windows.
Lean Six Sigma, in conjunction with some other decisions on strategic focus, gave Apogee a new lease on business.
Seven years into its deployment, the company has customized each business unit's continuous improvement program to suit its process maturity, Lean Six Sigma capability and culture.
In Apogee's first full year of the deployment, they realized a savings of $2.7 million.
Since then, the company has seen between $5 million and $12 million in incremental annual benefit.
[caption id="attachment_17018" align="alignleft" width="1250"]
Sample image from Apogee case study[/caption]
---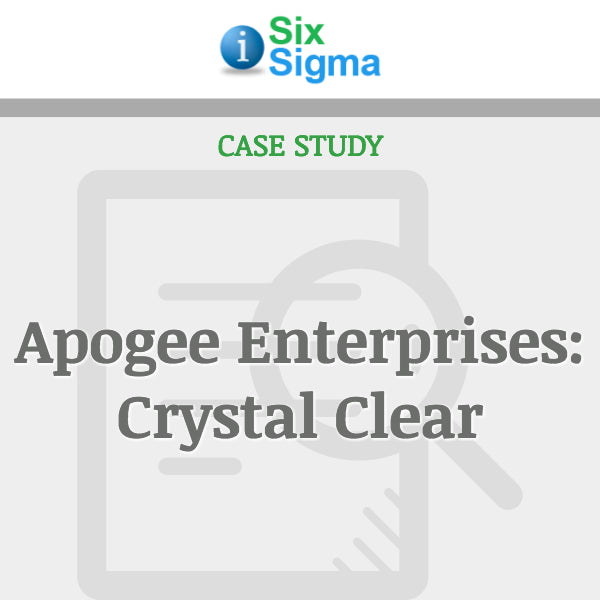 Store Categories
Our Promise To You