5S is to provide an organized work environment where everything has a place
--
One of the key fundamental tools of process improvement is 5S.
5S is a methodology for organizing and minimizing items within a workplace, in order to make it operate more efficiently. This is accomplished through the following phases:



Sort - getting rid of what is unwanted and not needed anymore


Simplify - designating the proper location for needed items


Shine - clean and organize workplace


Standardize - everyone doing and identifying things the same way


Sustain - integrating 5S into the daily activities


This course provides you with an overview of 5S, how it can benefit your company's performance, an explanation of each category, how to get started, things to avoid, and tips for leadership.
How long would it take you to develop your own course? Hours? Weeks? Unless you can develop a similar course in less than an hour, this course will pay for itself at least ten times over.
The course is yours to keep. Feel free to edit, change or modify however you want, or don't change a thing and teach directly from our material.
No recurring costs, no "per student" charge, and no special software to download. Your employees can refer back to it anytime they like. Send it in a global email to everyone in your company, if you'd like!
Don't spend thousands of dollars hiring a consultant to come in and speak in general terms. Use your knowledge of your company's major problems to elaborate on the material we have put together. Unless you can show how these concepts relate to actual issues that your employees deal with, you will have a hard time making much of an improvement in the way problems are resolved.
This course has been utilized many times in various industries, and is exactly what you would create on your own, if only you had the time. We have done all the hard work for you, so just follow these simple steps...



Download the Powerpoint course from our website (did we mention our course is only $49)


Edit the master slide with your company logo


Add a few of your own company specific examples


Start training your company!


What to do with unneeded items?


Sell it used


Return to supplier for credit


Give it away


–consider donating them to a school or not-for-profit organization for tax credit
–review with safety and environmental staff prior to disposing of it
–should be last resort
[caption id="attachment_17406" align="alignnone" width="1250"]
Sample image for training slides[/caption]
---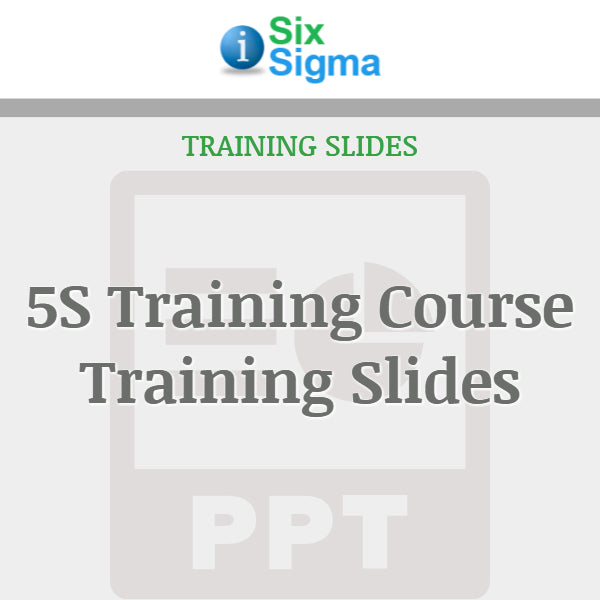 Store Categories
Our Promise To You