DMAIC project reduced staffing rate and achieved $546,000 in annual cost avoidance
--
When FS Inc. implemented a client online account management system (OAMS), the primary drivers were to:



Remain competitive


Provide clients the ability to access their accounts online


Reduce the need for additional client services support staff


Unfortunately, the demands of so many OAMS users soon outgrew the existing system capacity:


Customers began complaining about the slowness of the system and lost transactions.


In addition to the frustration experienced by the customers, fielding all those complaints was very taxing on the support personnel.


This Six Sigma project was chartered with two high-level business objectives:


The first was to improve the client experience when using OAMS – in other words, to improve the speed of OAMS transactions and eliminate lost transactions.


Second, management wanted this project to help get support staffing levels under control.


With a $60,000 investment in system performance, this Six Sigma project was able to meet management's target of adding only one client services agent per month instead of two.
Reducing the staffing rate by one employee per month yielded an annual cost avoidance of $546,000.
[caption id="attachment_17093" align="alignnone" width="1250"]
Sample image from project example[/caption]
---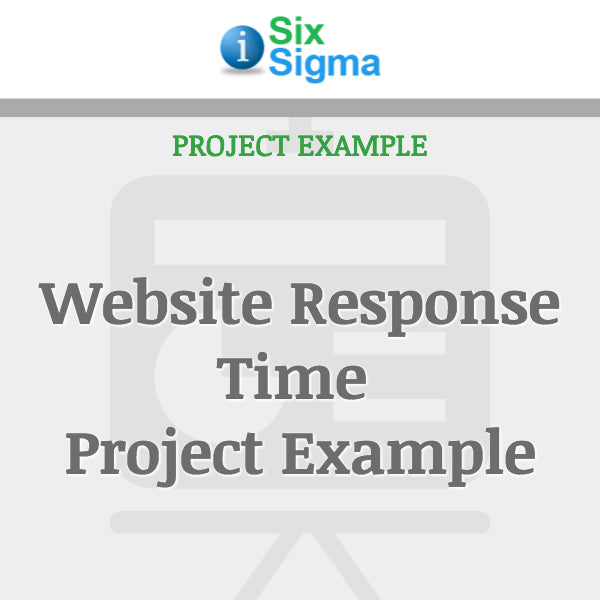 Store Categories
Our Promise To You